Academic writing and online writing are the easiest ways to start making money online. Personally, I have been earning a consistent side income from Academic Writing since 2017.
I know what you are thinking.
Where exactly do I get online writing work?
To answer your question, I have compiled a list of 126 online academic writing accounts. where possible I have commented on the potential of each account.
This way you can pick the online writing platform that suits you best.
If you are new to Academic writing I advise you to first read our fundamentals of online Writing blog post.
If you want to move past working for academic writing companies, read our how to get direct clients guide.
Quick notes on the Updates
What is new in the 2022 updated version of this blog post?
This blog post remains the most comprehensive list of academic writing accounts on the internet. Despite our best attempts we just couldn't find any additional accounts to add to the list.
Accounts owned by the same parent account are now classified together.
The accounts are better categorized so that you can decide which to open or buy.
Essay Writers and its affiliate accounts have been downgraded. They don't pay writers on time and have reduced their CPP significantly.
2020 update
The overwhelming feedback from you our readers was that you wanted more.
Well, we listened and added more accounts to our list.
The list now includes:
38 more academic writing accounts.
5 more content writing accounts.
1 bonus account (You definitely don't want to miss this one).
One other complaint was the lack of an objective way to rank accounts.
We have added data on the year in which each account was established and the average users for each account.
The older the account and the higher the number of users the more reputable the accounts.
Source of data:
The Best of the Best Writing Account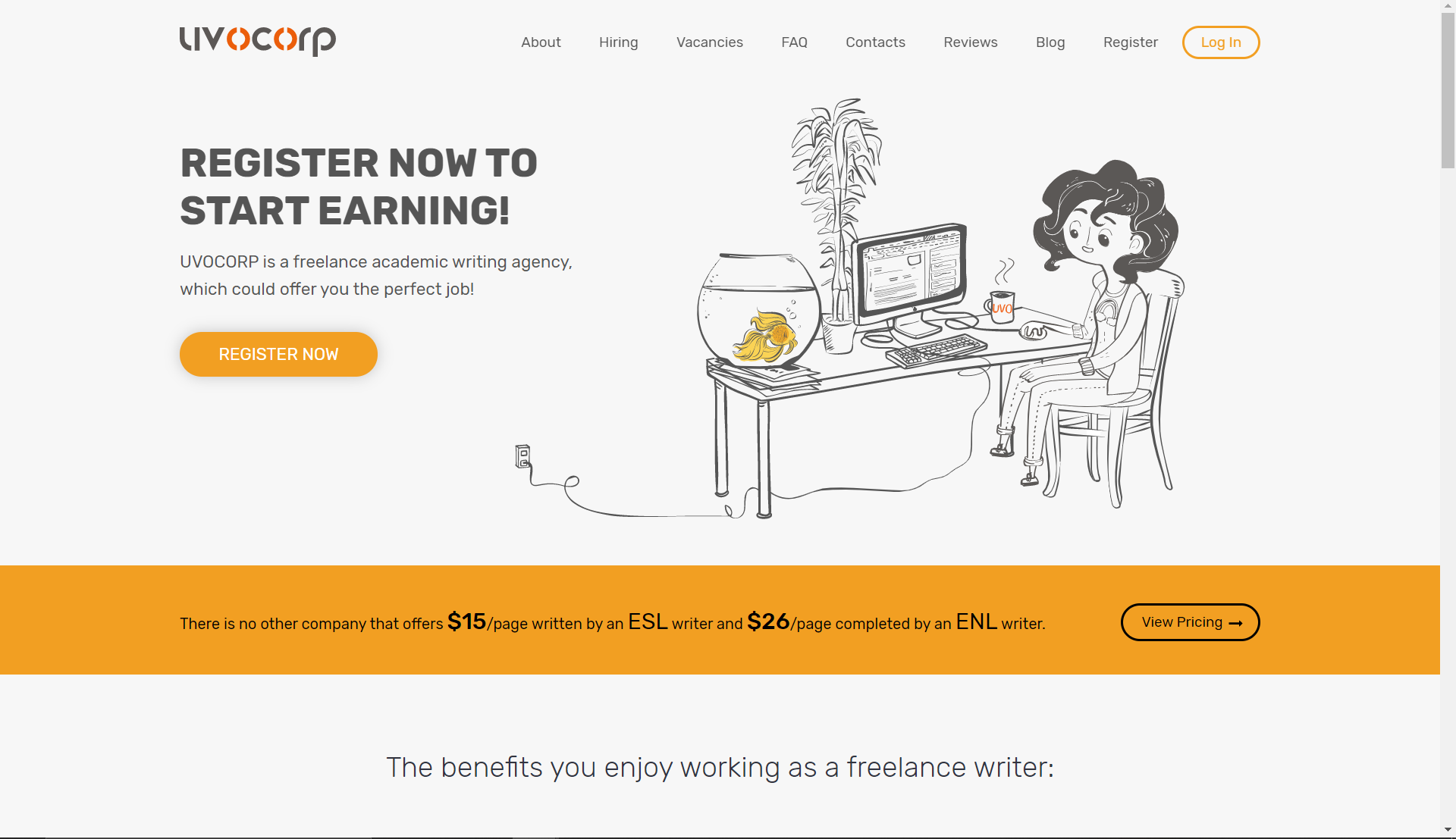 Not all academic accounts are created equal. There are the 1 percent and the rest. The accounts in this section are the 1%. Get one of these accounts and you are on your way to making serious money.
Fun Fact: Most of these accounts are take accounts. More is discussed about take and bid accounts in the average accounts section.
1. Uvocorp
This is the account that started the academic writing revolution. Many years later it is still considered by the majority of the writers to be the best. Uvocorp pays up to 26.5 dollars per page.
It is however close to impossible to open a Uvocorp account. For most of the time, there is an error message saying that they have received the maximum number of applications for the day.
Year Established: 2004
Average Monthly Visitors (peak Season): 250,000
2. Writerbay
Writerbay is second to Uvocorp in both reputation and earning ability. Unlike Uvorcorp, the application page of Writerbay is always open. Opening this account is definitely worth trying.
Year Established: 2010
Average Monthly Visitors (Peak Season): 180,000
3. 4writers.net
4writers is a very successful writing company. It has plenty of work during the high season. The pay is generally okay.
On the negative side, the team that runs this site are very strict on quality. You will get fines for plagiarism, lateness, and poor quality work.
To add to that, 4writer are currently not taking any new writers.
Year Established: 2008
Approximate Visits: 100,000 (Learn more about offpeak and on peak season in Academic Writing)
If you want to laugh, then visit the unemployed-Professor website. The selling point of this website is humor. This site has plenty of work throughout the year. I suspect that has something to do with the fact that they are not as boring as their competitors.
Like the rest of the accounts in this section, getting and unemployedProfessor account is not easy.
Year Established: 2011
5. Nerdify
Nerdify is an online writing account at the edge of technology.
They use artificial intelligence to match tutors and students.
Warning: The Application Process includes an interview. You might want to pass this if you are not comfortable with video interviews.
How old? Established in 2015.
6. Simpletense
Simpletense serves a very unique niche of students in US colleges, the Chinese students. The proposition is that Chinese students have the most challenges when it comes to writing English essays.
Simple tense is super focused on this category of clients. It even has a Chinese version of its website.
Year Established: 2010
Average Monthly Visitors (Peak Season): 190,000
From the Best to the Worst Academic Writing Account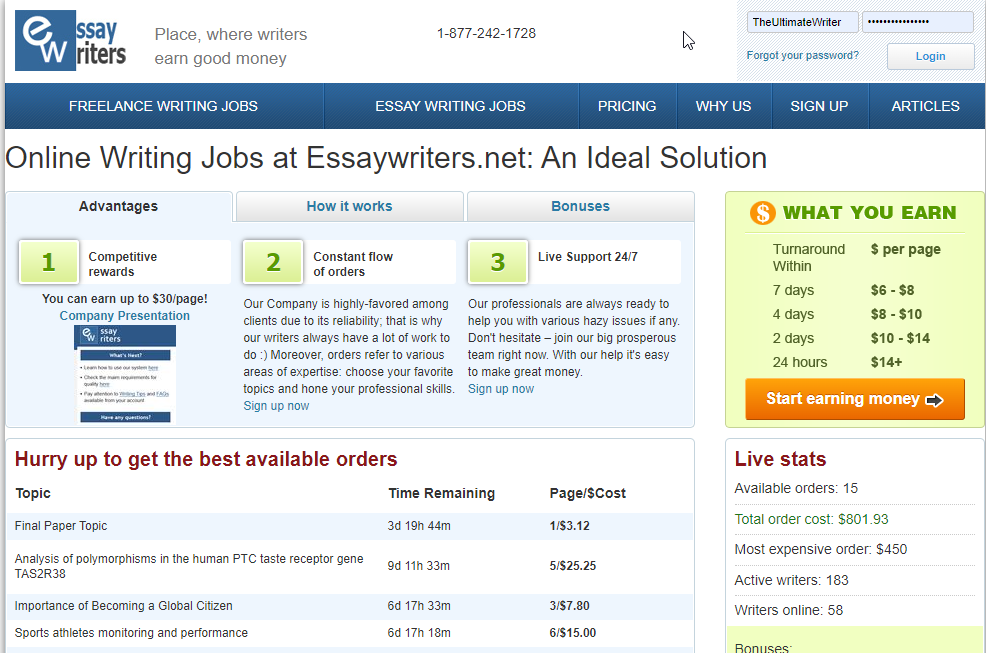 For years, essaywriters.net and its affiliate sites has been up there with the great academic sites.
However, the current management has become greedy and decided to maximize profits by turning writers to slaves.
They don't pay on time. They will find excuses to penalize you by deducting your hard earned money. They pay pennies, expect income as low as $1 / page.
A more extensive collection of Essaywriters.net horror stories.
Unless you are running out of options. Avoid essaywriters.net and its affiliates at all costs.
Essaywriters is a Ukraine based company. This company owns a number of affiliate sites and as a result has a large number of orders. The CPP (cost per page) is, however, super low. It ranges from $3 during the high season to $1 during the low season.
How old is Essaywriters.net: It was established in 2005.
This is another Essaywriters.net affiliate site. All the processes are just like in Essay writers. It however has less work compared to the parent company.
Registered in 2017.
9. Writers.ph
Initially, a Philippines based writing company but has since been acquired by Essaywriters.net. Expect low payment on average $3 and mistreatment from Essaywriters.net management.
10. Asiawriters.net
This is an affiliate of Essaywriters.net. It has less work compared to Essaywriters. The rest of the website and processes are however a mirror of the parent company. This includes the admission process and the questions they ask.
It was first registered in 2010
Mid-Level Academic Writing Acounts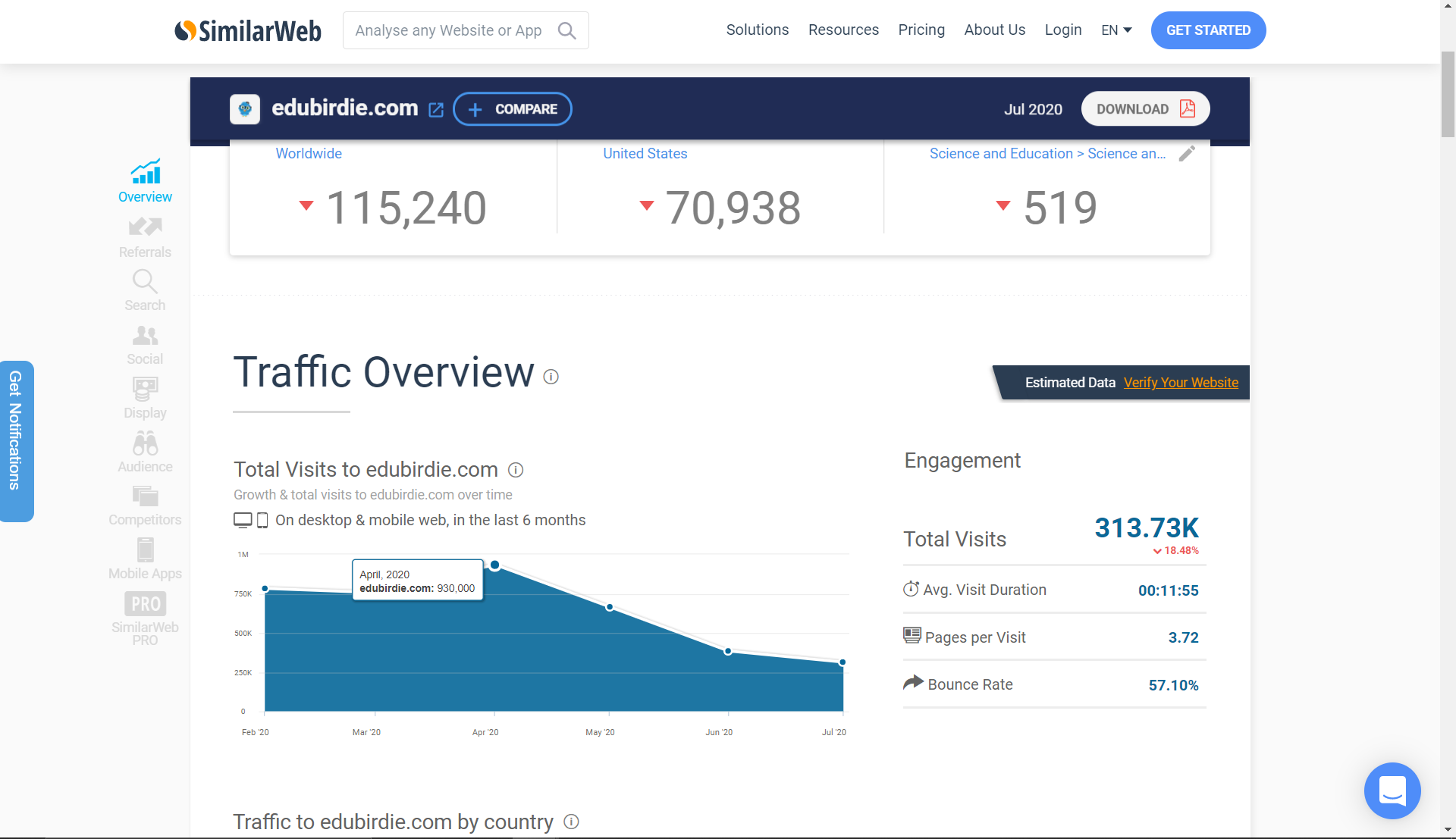 These second set of accounts are your normal accounts. They have a significant amount of work during the high season. However, during the low season, they have little work.
Unlike the best of the best accounts, they are not too hard to open. All you need is a little determination. More on the technique I have used to open eleven Academic writing accounts and counting.
Dividing Academic Writing account into two:
The first category are the bid accounts.
In bid accounts you actively solicit the support team or customer for work. The customer or the support team then decide whether to assign you the work or not.
The second category of accounts are the take accounts.
In take account, you log in, pick an order and start working on it right away.
Mid-Level Bid Academic Writing Accounts
The trouble with bid account is that you spend a lot of time bidding for work. This hard work is however compensated by the fact that you have more freedom and control.
Whether the freedom is enough to compensate for the wasted time is open to discussion.
11. Essay shark
In EssayShark you talk directly to the customer. It is then up to the customer to decide whether to pick you or not.
Essay shark is a fairly stable account with a large amount of work during peak season.
Business was registered in 2010
peak season average visits:360,000
Assignmentshark is an EssayShark affiliate. It specializes more in technical essays.
If you want an EssayShark account and can't seem to open or find one. Assignmentshark is a good alternative.
If you are good at IT/ Natural Sciences/ Financial Economics/ Formal sciences then this is your site.
Has been in business since 2018.
13. Thepensters
Thepenster was initially a tutor-based academic writing site (More about tutor-based sites below).
It was bought by EssayShark and transformed into a full essay writing platform.
EssayShark has also restricted the entry of new writers. Admission to the platform is now done once a year.
Have been in business since 2007.
14. Edusson
Edusson takes a similar approach to Essay Shark. You rarely interact with the support team. Edusson is especially good since they have good policies for their writers.
They also invest a lot of resources in ensuring their platform is easy to use.
Started in 2014
Average Monthly users: 290,000
15. Edubirdie
Edubirdie is the parent site to Edusson.
It is a bid account that works more or less like Edusson.
It is less popular than Edusson because they no longer accept new writers.
work posted on Edubirdie is, however, available on Edusson.
Years in Business: Established in 2015
700,000 monthly visits
15. Writingcreek
Writingcreek is the newest Edusson affiliate account.
If Edusson are not accepting writers signup for WritingCreek.
It is a well-maintained bidding account. The CPP is between 4$ and 12$. As you advance up the ranks from beginner to expert, you get access to more work.
Writingcreek was established in 2018 (Young and in need of writers)
16. Essaypro
This is another good bidding account. There are plenty of jobs for all writers.
The platform is also well developed. To register you have to get in touch with support through the chat area.
Established in the year 2000
Average Visits/month: 480,000
17. Masterra
A bid account of average quality.
They don't have a fixed CPP. You are free to set any price you want. However, you are mostly forced to set a low CPP (3-4 dollars) compete with other writers effectively.
The account does not have good controls against contact sharing. It is therefore mostly used by writers to get direct clients.
Established in 2004.
18. Essaysupply
Essay supply is a bid account with a promising future. The owners have put a lot of effort into ensuring the platform is easy to use for both writers and customers. As such, it is loved by both writers and customers.
Registered in 2014
19. Researcheden
The difference between Researcheden and the above sites is in who you bid to. Instead of messaging the customer, you message the support.
Year registered 2007
ProficientWriters takes the Researcheden approach. ProficientWriters has a very high CPP.
The platform, however, has little work relative to the number of writers. Expect to do a lot of bidding before you get orders.
Work is only given to a few writers. New writers have to wait for a long time before they get any work. This is one of the negative consequences of the, 'Bidding to the support team Model'.
Has been in operation since 2009.
21. Grade Miners
The majority of clients are Canadian.
Years of operation: Since 2013
Mid-Level Take Academic Writing Accounts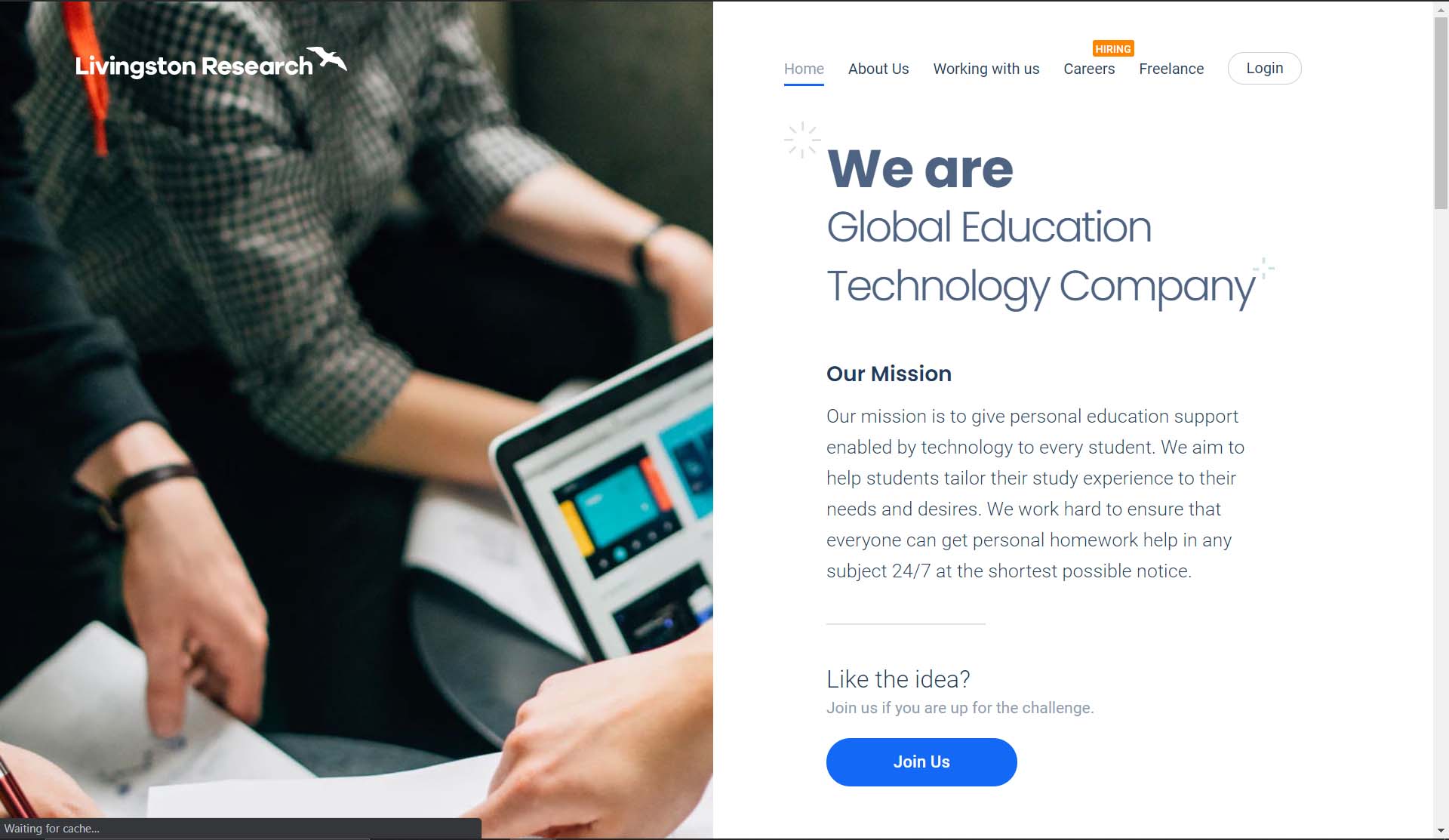 Find the order you want, take it, start working on it. No need to talk to any third party.
This type of academic writing accounts are highly regarded by writers. You don't waste any time looking for work.
22. Acematiks
This account has been a rising star for the past two years.
They have an awesome referral program that has drastically increased their number of customers.
When was Acematiks started: 2016 (surprising considering their success).
23. Writezillas
Writezilla offers both academic and business writing. It is a decent writing website with nothing much to complain about.
Since 2011
24. Writers web
Writers web is a take account with an average number of orders. If you are willing to stay up late into the night, you won't miss an order to take.
Livingstone Research has been around for quite some time. They have plenty of work during the high season. The team at Livingstone cares about its writers. It is therefore a good platform to grow as a writer.
When was Livingstone Research Started: 2010
100,000 visits during peak Season
26. Writerslab
This site categorizes writers into ENL (English Native Language) and ESL (English Secondary Language). ENL writers get paid more than ESL writers.
Has been in operation since 2015
This company started back in 2005. The platform has evolved over time to become extremely writer-oriented. The best way to demonstrate this is to assess the payment methods. There are numerous local payment methods including mpesa (Mobile money transfer in Kenya).
Years in Business: Since 2005.
100,000 average monthly users
28. Kenya.academiaresearch.com
This is the Kenyan affiliate of AcademiaResearch. They are mainly interested in signing up Kenyan writers.
The CPP (Cost Per page) for this account is between $6 and $20. This is fairly decent for an account in the average category. The downside is that it has weird payment options (Ecopayz). I guess PayPal and skrill are yet to reach Australia.
Established in 2015
700,000 monthly visits
30. Allwriting.net
Allwriting.net was acquired by Academia-Research. The two accounts have now been merged into one. Visit the Allwriting.net and you will be redirected to the Academic Research Account.
Started in 2005
31. Bluecorp
Started in 2012, Bluecorpservices has grown rapidly over the years. It is now a large company with lots of work. The pay is slightly higher compared to the rest of the accounts in this section.
Bluecorp has been operational since 2012.
This is another Australian company that was started in 2006. Focusing strictly on Australian students means the pay is average. There is however plenty of work to go around.
When was ReseachWritingCenter started? 2006
AcademiaResearch is a take account with lots of work during the high season. However, during the low season, work declines to zero.
Established in: 2013
34. Freelancewritingservice.com
This is not the best of writing account. There is not enough work for most of the time. On top of that, the platform is generally not well maintained. That said, it is ideal for a beginner.
FreelanceWritingServices has been partnering with writers since 2006.
35. Writershub
A phillipines account that is quite popular among the writing community.
They have lots of work but the pay is low.
How Old? 7 years
150,000 average monthly visits
36. Town Writers
Your Average writing account.
If you are looking for a small account this maybe it.
8 years old.
37. Writerpass
UK based account that is well run.
Hard to get accepted but once you are in, they will take good care of you.
10 years old.
100,000 monthly visits (mainly from the UK & US)
38. Bid4Papers
A well-run bidding account.
Although it is relatively hard to get accepted, it is worth a try.
Have been in business since 2013.
100,000 monthly visits (Mainly from the United States)
Don't know how to open an account?

Check out Our Open Your Own Account Blog Post

Tutor Based Accounts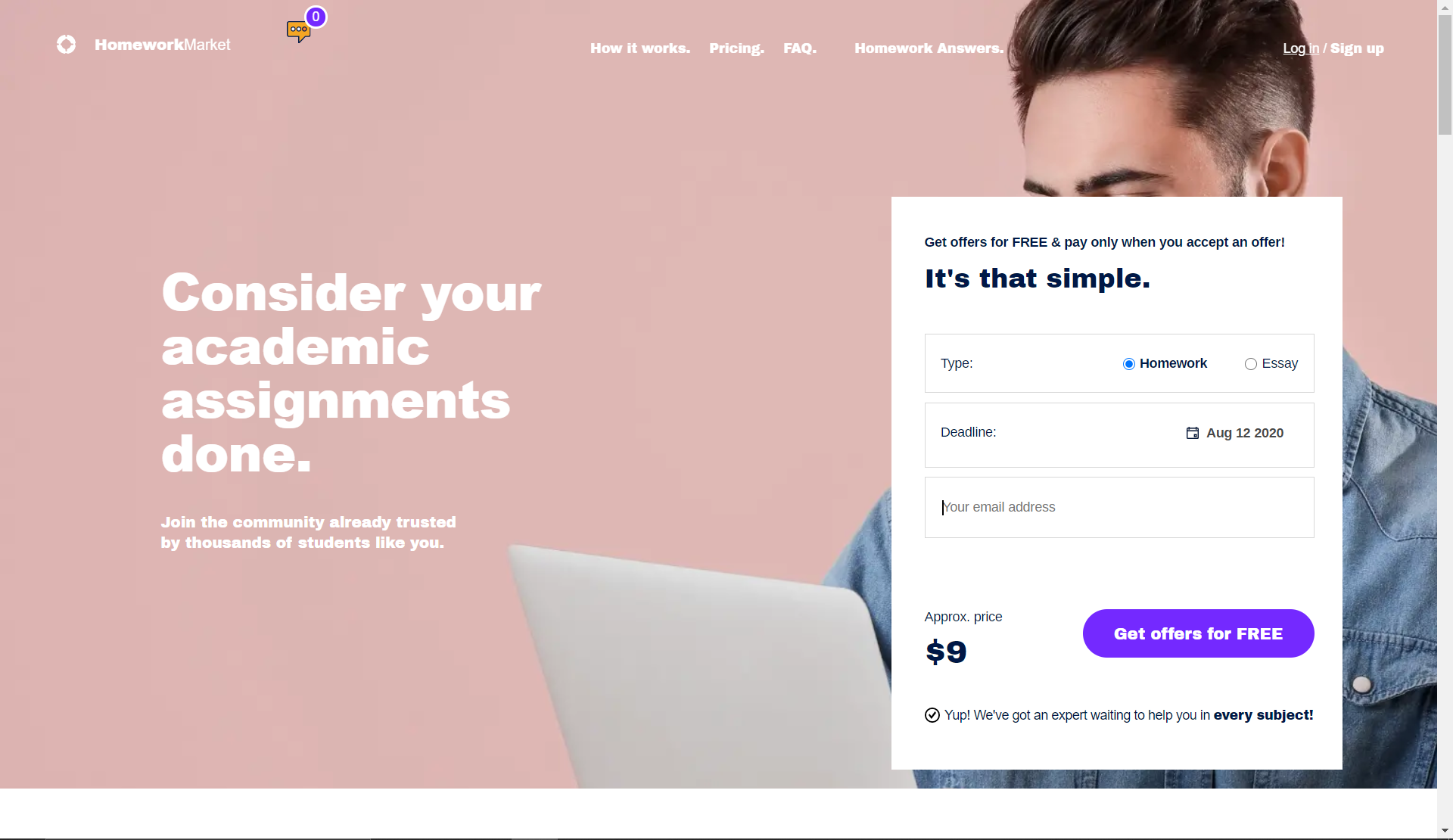 Tutor-based accounts require writers to play the role of teachers. A writer on such a platform is required to choose a few lessons that he or she will specialize in.
All tutor based accounts are bid accounts.
Some of this platforms also sell study materials to students.
39. Homeworknest
This is a replacement to the now-defunct, acemyhomework.com. It operates like a typical bid account. Communicate directly to the customers and offer to work on their assignments.
established in: 2015.
40. Homework market
This platform is very popular with students in America, the United Kingdom, and Australia. Writers on this platform, therefore, have plenty of work.
established in: 2011.
700,000 visitors during peak season.
41. Studyacer
The core business of studyace is providing study material to students. Completing assignments for students is an add-on service. The earning potential of writers here is, therefore, limited.
Have been in business since 2012.
42. Studentlance
StudentLancer has taken a different approach. The platform focuses on a few subjects.
These subjects are Business, Computer Science, Mathematics, Applied Sciences, Humanities, and Natural Sciences. If you are good at any of these, join the platform.
established in: 2020.
43. Studypool
On this platform, you do more than just writing academic papers.
You also get paid for answering questions and explaining concepts.
Students can also buy revision papers and study guides from the platform.
On StudyPool most of the assignments are in the form of short questions. You should be willing to do lots of such assignments.
Since 2010 (10 years).
Traffic: 600,000/month
44. Coursehero
Coursehero is mostly known for the study resources it offers to students. These resources can also be used by academic writers to complete orders. More about that in a future post.
The work of a tutor on Coursehero is primarily to answer questions. You will earn between 2 – 4$ per solution. Over time this adds up to a significant amount.
This platform is ideal for beginners.
12 years old (since 2008).
Over 30,000,000 users every monthly
This account focuses on clients from Canada. As a result, the CPP is as high as 18$/page. The downside is that the writer admission program is open for a brief period. Check out their careers page to find out whether they are currently accepting writers.
Started in: 2016
46. HomeworkForYou
A bid account that is ideal for beginners. You are free to negotiate with writers on the exact price. To apply to HomeworkForYou send an email to [email protected].
Find out more about the application process from the HomeWorkForYou Facebook page
started in 2010.
Perfect if you are just starting out.
Has been in operation since 2016 (that is like yesterday). As such they are still actively looking for writers.
Apply to GreatAssignmentHelp here.
Since 2016.
48. StudyGate
StudyGate is the tutoring site for Homeworkhelp.com. It was started in 2014
Apply to StudyGate Here.
49. CourseCaP
It is a tutor-based site that is quite similar to HomeWorkMarket. Ideal for a writer who is just starting out.
established in: 2018
50. Tutor.com
A pro tutor account that has high-profile customers from the United States Military and Corporate America.
Tutor.com only accepts writers from the United States of America. But since when do you allow the fact that you are not in America to Stand in your way of making money.
Get a VPN(Virtual Private Network) or RDP (Remote Desktop) and just like that you are in America.
Have been serving customers since 1998.
600,000 average monthly visitors.
51. Tutor Eye
Another tutor-based account that allows you to earn money by writing essays and tutoring via video.
Tutor eye has been around since 2015, as such, it is a reputable site.
52. Eduboard
It only accepts writers with degrees from accredited US and Canadian Colleges.
If you can get a US/Canadian degree.
Congratulations!
You just increased your chances of opening an account since you have less competition.
Year it was Founded: 2002
53. Urgent Home Work
To apply chat with support.
The year it was Founded: 2009
54. Acemyhomework
A decent account with an average amount of work.
Although I have placed it in the tutor accounts category, it is a normal account.
Has been operational since 2012
Beginner Academic Writing Accounts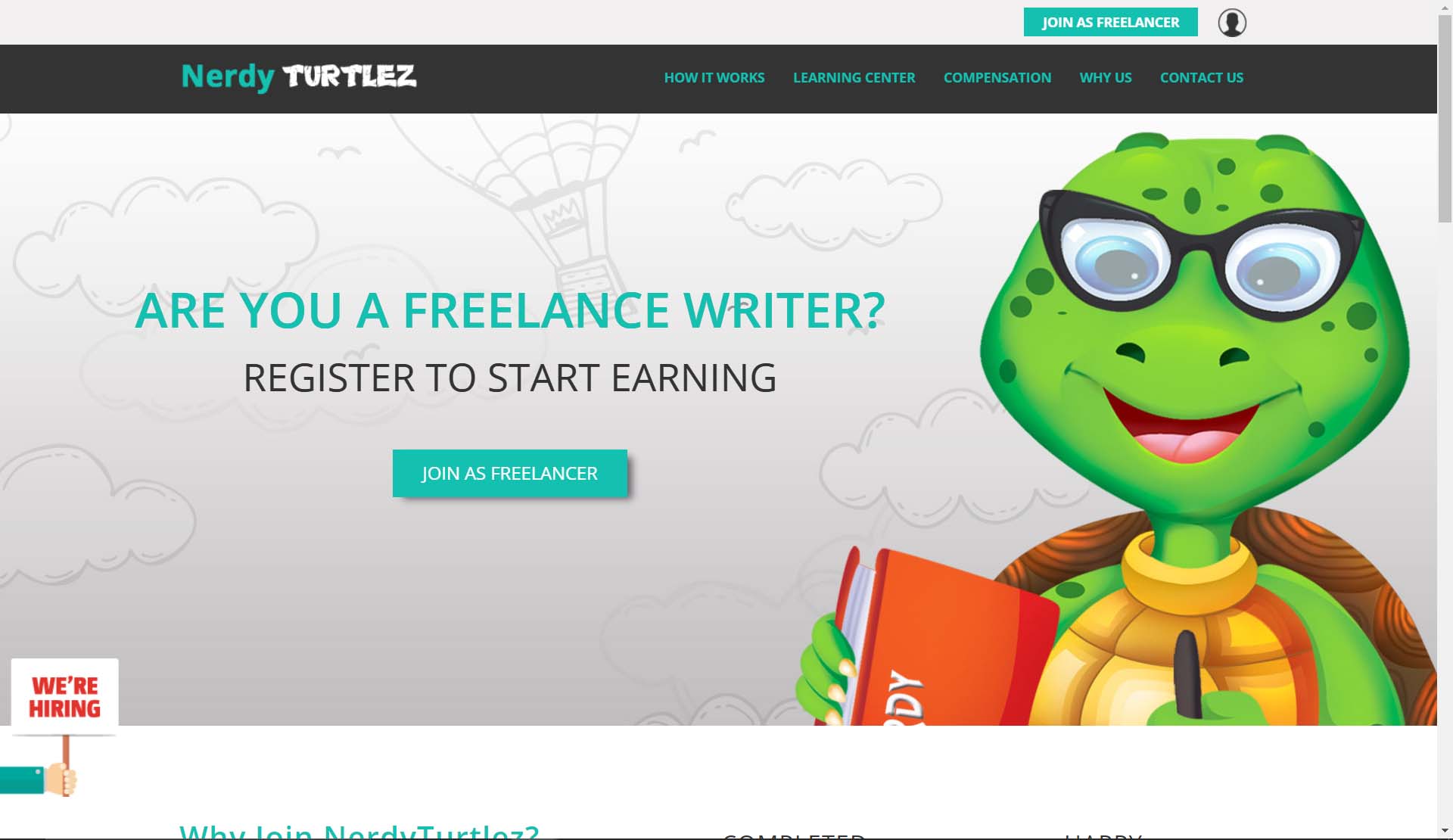 These accounts are new entrants into the academic writing world and hence are easier to open. These new accounts have dealt a big blow to the established companies. Most of this sites offer lower prices to the clients. As a result, they have taken lots of clients from the established players. The low salary that they pay, however, makes life tough for you the writer.
Warning: Beginner writers should not exclusively focus on this category of accounts. The Average Accounts and Tutor accounts are also ideal accounts for newbies.
55. Writerscash
This is one of the new online writing accounts with the most potential. The platform is well designed and they have a decent amount of work.
Negative: Expect to be paid less compared to the mid-range sites.
Has been around since 2011.
They are a UK company and they pay in pounds (£) per 500 words.
CPP ranges from 17£ – 50£ per 500words.
ProspectSolution is 15 years old and counting.
57. Essayjedii
This site has not been doing well. It has however gone through a rebrand recently. Let's wait and see how things turn out for them.
established in: 2014.
Topwiterslist is a decent website run by a dedicated team. They however have challenges with getting enough work. As a result of this, they don't add writers to their website that frequently.
Year Established: 2008
59. QualityWriters
QualityWriters has grown rapidly over the past few years. It is now a fairly decent take account. Work is available during the high season but not the low season.
established in: 2011
60. VIP Writers
VIPWriters have their eyes set on joining the mid-range writing companies. Although it is new, it does not pay its writers poorly (up to $30 per page). The site also categorizes writers into ENL (English Native Language) and ESL (English Secondary language). Expect VIP writers to be a big player in the coming years.
Since 2014
61. Hawk research
HawReseach is a relatively new account.
established in: 2016
62. Studywriters
A decent website, with a reasonable amount of work. The process of getting orders in this account is a hybrid of the take system.
You first get suggestions on orders that you are qualified to complete. It is then up to you to pick the orders you want to work on.
Year Founded: 2015
63. Nerdy turtles
Welcome to India's finest academic writing platform. This Indian website focuses on all sorts of writing. There is academic writing, copywriting, SEO writing, Blogging, Academic writing, and many more.
It also prefers working with writers from Asia (India, Pakistan) and Africa (Kenya).
established in: 2016.
100,000 average monthly visitors.
64. Writedome
Writedome is just starting out. Already the company has serious challenges finding work.
Beginners should however take advantage of the fact that it is easy to join writedome.
Started in: 2012.
65. Freelancewritingservice.com
This particular platform is neglected by the owners. The website looks unprofessional. Hopefully, the management will do a better job in the future.
Since 2006.
66. Proessaywriters
ProEssayWriters is an affiliate of Writedome. These two sites face more or less the same challenges.
Little work.
Since 2013.
This is another decent account that is rapidly growing. Their homepage sends the message that they are in need of new writers to match their growth.
Registered in 2014.
68. Headwaywriters
Headwaywriters is another new account that has growth potential. They have a well-designed website optimized for both writers and clients. Join them, for an opportunity to grow.
Established in 2016 (4 years).
69. 5writers.com
This is another decent newcomer in the industry. They expect to grow rapidly and are therefore looking for talented writers.
5 years old
70. Freelanscent
Freelancet has been experiencing challenges getting work. The availability of work is therefore haphazard at best.
The management has, therefore, stopped hiring to deal with the work availability issue.
How old is Freelancet? It was established in 2014
71. Vealance.com
Your average newcomer site. The design is acceptable and they have few jobs. Of course, this could change in the future.
Started in 2009.
This is one of the few United Kingdom websites with a dedicated page for hiring writers.
A relatively new site in the industry.
Years in Operation: 4 years
Warning: It is not clear whether this is an academic writing site or an article writing site.
How old is myhomeworkshark? established in 2016.
As you can tell this company only focusses on UK customers.
Due to their focus on a small market, they have little work apart from during the peak seasons. More on Off-peak and peak seasons here.
9 years old
Client Focussed Academic Writing Account (Application Done Through Support)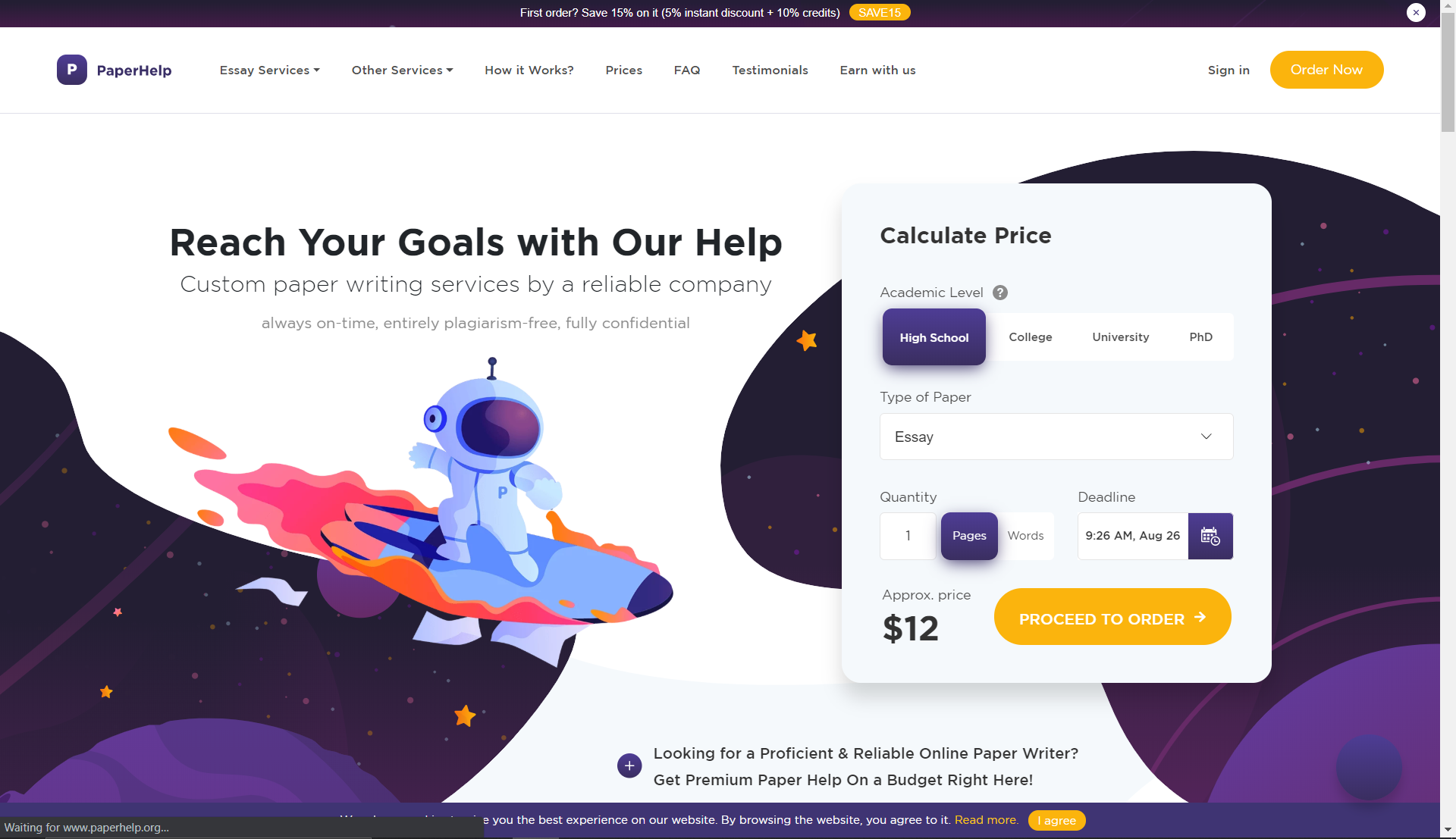 The sites we have dealt with so far focus on the freelance writer. In such sites, there is a dedicated section for writers to sign up and do proficiency exams.
There are however sites on the extreme end. On such platforms, the writer is not even mentioned. The sole focus of such sites is to get essay customers. To apply for the position of a writer, you need to get in touch with the support team. This is done via chat or email.
Some sites will request for your CV; others will tell you they don't accept writers, and some will even redirect you to their parent site.
I will not dwell much on these accounts since they have no standard policy on freelance writers.
It is based in the United Kingdom. This means the CPP is high.
77. paper help. Org
This is the client-oriented website of Freelancercareers
How old is Paperhelp.org? 12 years (since 2008).
60,000 average monthly users.
Another United Kingdom-based platform. High Cpp.
7 years (Established in 2013).
This is a United States focused site, they only accept United States citizens.
14 years old and counting as of 2020.
Do not have a dedicated page for writers, you have to apply.
Most of these 'client-focused websites' are based in the United Kingdom. This is because the UK has many students looking for essay writing services.
81. MyAdmissionEssay
My-admission essay is different in that its core business is to write college admission essays. If you are good at writing admission letters, this may be your platform.
10 years as of 2020
This is an American Based account. It is a high-quality platform that pays well. The only downside is that it is hard to be accepted as a writer.
Academic Writing Accounts that Only Accept Writers From Native English Speaking Countries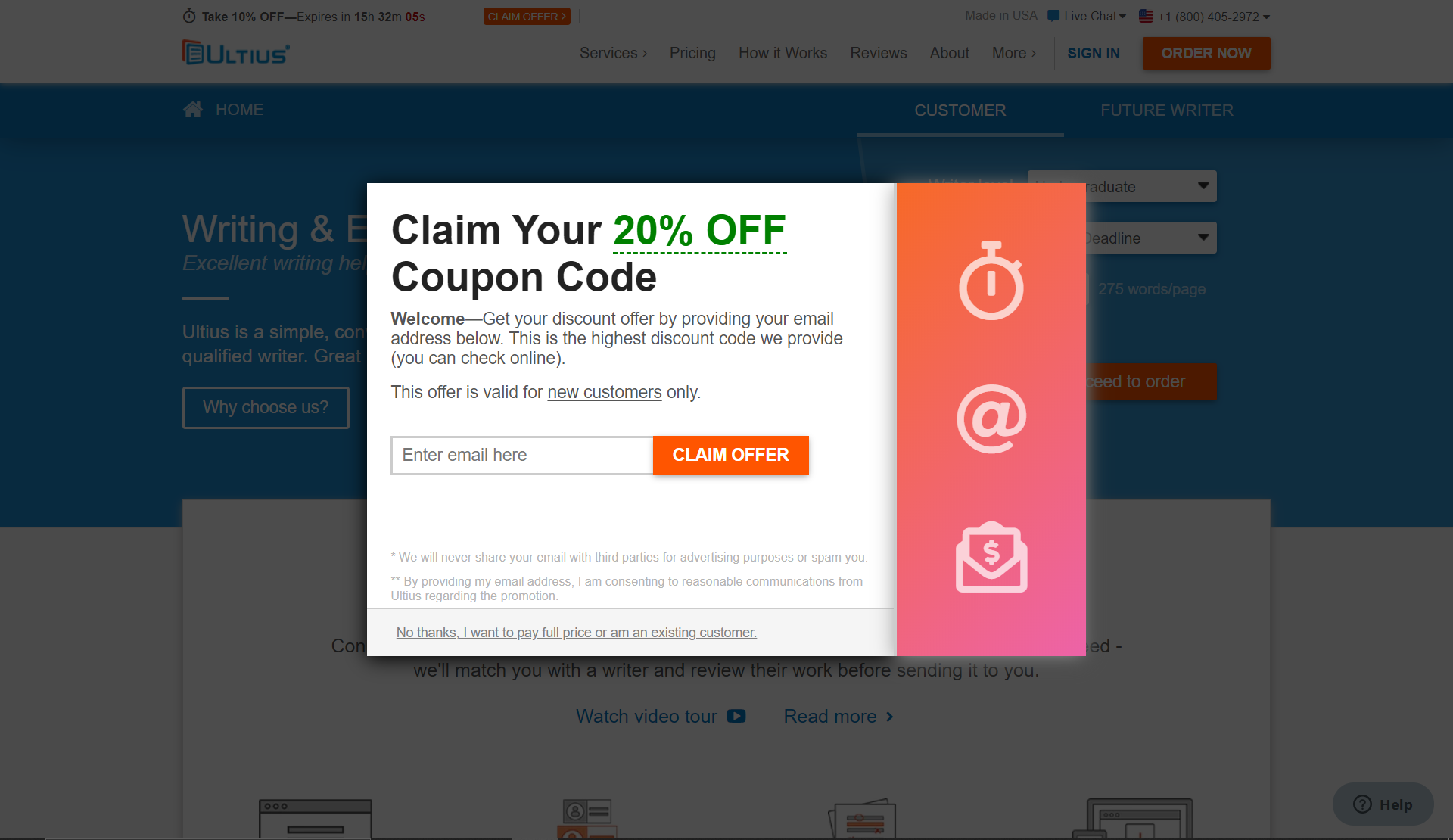 In theory it should be impossible to open these accounts if you leave in Africa and Asia. Surprisingly enough these accounts are sold and used by people in this regions. As you guessed it, buying them is quite expensive.
However, if you have a relative in a ENL (English Native Language) country, he should be able to help you open the account. You can then operate it using a VPN (virtual Private Network) or an RDP (Remote Desktop).
83. TSM
TSM group United States runs this platform. It is a high-quality site with the ability to make you millions.
established in: 2014.
84. ULTIUS ENL
This is another high-end academic writing platform run by Ultius group US.
2005-Established.
100,000 average monthly visitors.
Content Writing Sites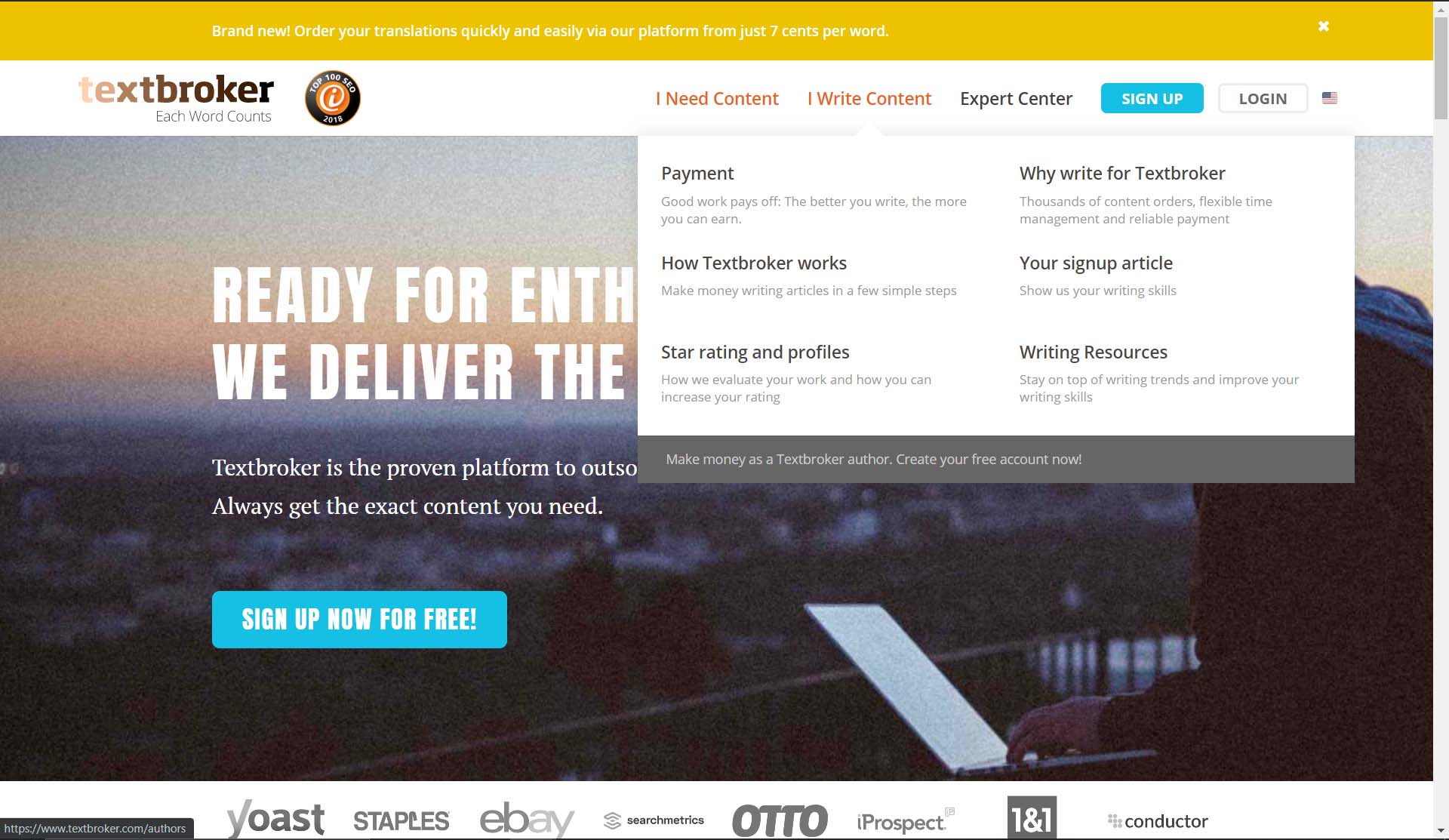 These are websites focused on article writing. The majority of these articles end up in blogs.
Mixing academic and content writing platforms is a good strategy to mitigate the low seasons associated with academic writing.
85. Iwriter
The core business of Iwriter is to connect writers to website owners. It is fairly easy to sign up to Iwriter.
Warning: No longer accepts writers from Africa. Use VPN/RDP to sign up.
All you have to do is to pass a simple grammar test. The pay is however very low compared to academic writing sites.
Iwriter was established in 2001.
240,000 people use Iwriter every month
This is more or less similar to Iwriter. The only difference is that it has better pay. Additionally, it is tougher to get accepted.
Verblio was established in 2015.
80,000 visits/ month
Writing jobs online deals with high-level clientele. They therefore only hire skilled writers.
88. Text broker
Text broker is the best content writing platform out there. The problem is that they only accept ENL writers.
Has been in business Since 1999
Used by 400,000 people every month
89. Writology.org
This is an unsuccessful spin-off of 4writers.net. The website pulls writing jobs from different online freelance sites. You then have to place a bid and wait to be picked by the customer. It is close to impossible to get work as a beginner here.
Writology was established in 2014.
90. Writerwiz
This is not really an academic writing account. It deals with other forms of writing including editorial work, journal article writing, and editorial work.
Since 2015.
Six categories of work are available on content authority.
Writing Blog Content
Copywriting
eBook Ghostwriting
Article Marketing
Press Releases
Social Engagement
If you are good in any of the above, you will love Content Authority
Established in 2009.
92. Nisloresearch
This account tries to be a jack of all trade.
To individual clients, they offer academic writing services.
To businesses, they offer business consulting services including article writing and press release writing.
To research organizations, they offer data collection and data analysis services.
If you are a beginner Nisloresearch is worth checking out
Established in 2016.
93. Hirewriters
Since the day Iwriter blocked writers from developing countries I have been busy looking for an alternative.
Ladies, and gentlemen, I am happy to announce that the Iwriter replacement is finally here.
Hirewriters is mostly like Iwriter.
The signup process is easy and the price is low (Just like in Iwriter).
If you want to earn some little money today then join Hirewriters.
Years in business: since 2003.
Monthly Visitors: 65,000
94. Zerys
Another account that has numerous blogpost writing gigs.
As of August 2020, they are not accepting new writers.
The application will however be open in a few months.
Established in 2008.
95. Contena
They have plenty of article/ blog writing tasks from clients all year round.
Has been around since 2015.
General Accounts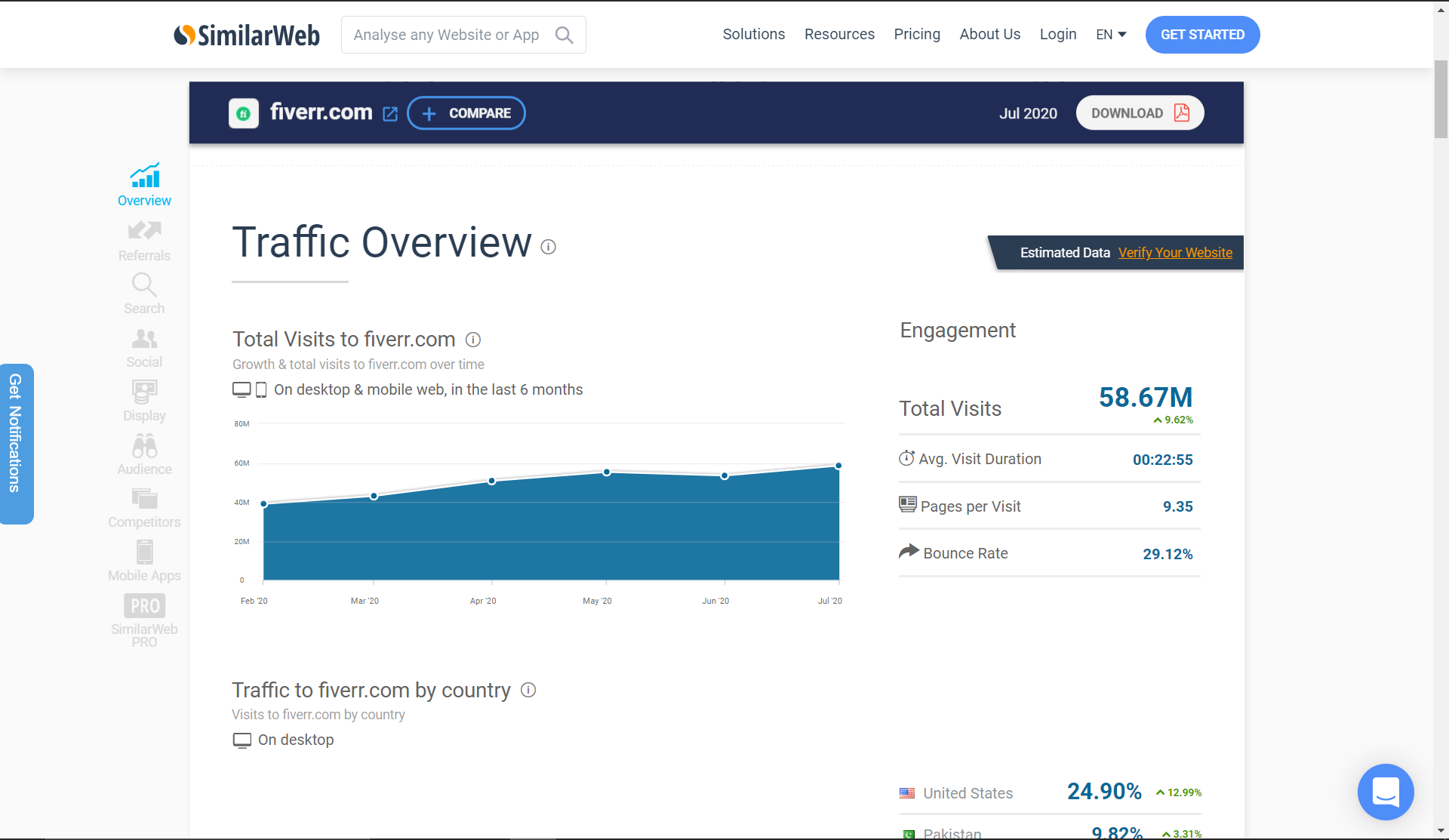 In this category of accounts, writing is a small part of the available work.
On such platforms you can also work on web design gigs, app development work, and social media management tasks.
96. Upwork
Upwork is the largest site in this category. It has thousands of jobs from all around the world. If you have a skill other than writing this may be the best platform for you.
Years Established: 2002
Monthly Users: 30,000,000
97. Fiverr.com
Fiverr is similar to Upwork. The challenge with these kind of sites is that it is hard to get work as a beginner.
Years in business: since 2009.
Monthly Visitors: 55,000,000
98. Authorglobal
This is much much smaller than Fiverr and Upwork. There are both writing tasks and specialized skilll tasks on the platform.
Small account. Not worth your time.
Has been in operation since 2008
99. Peopleperhour
Similar to Fiverr and Upwork but on a smaller scale.
Years in business: 17 years old.
The average number of visits to the site: 2,700,000
Bonus Account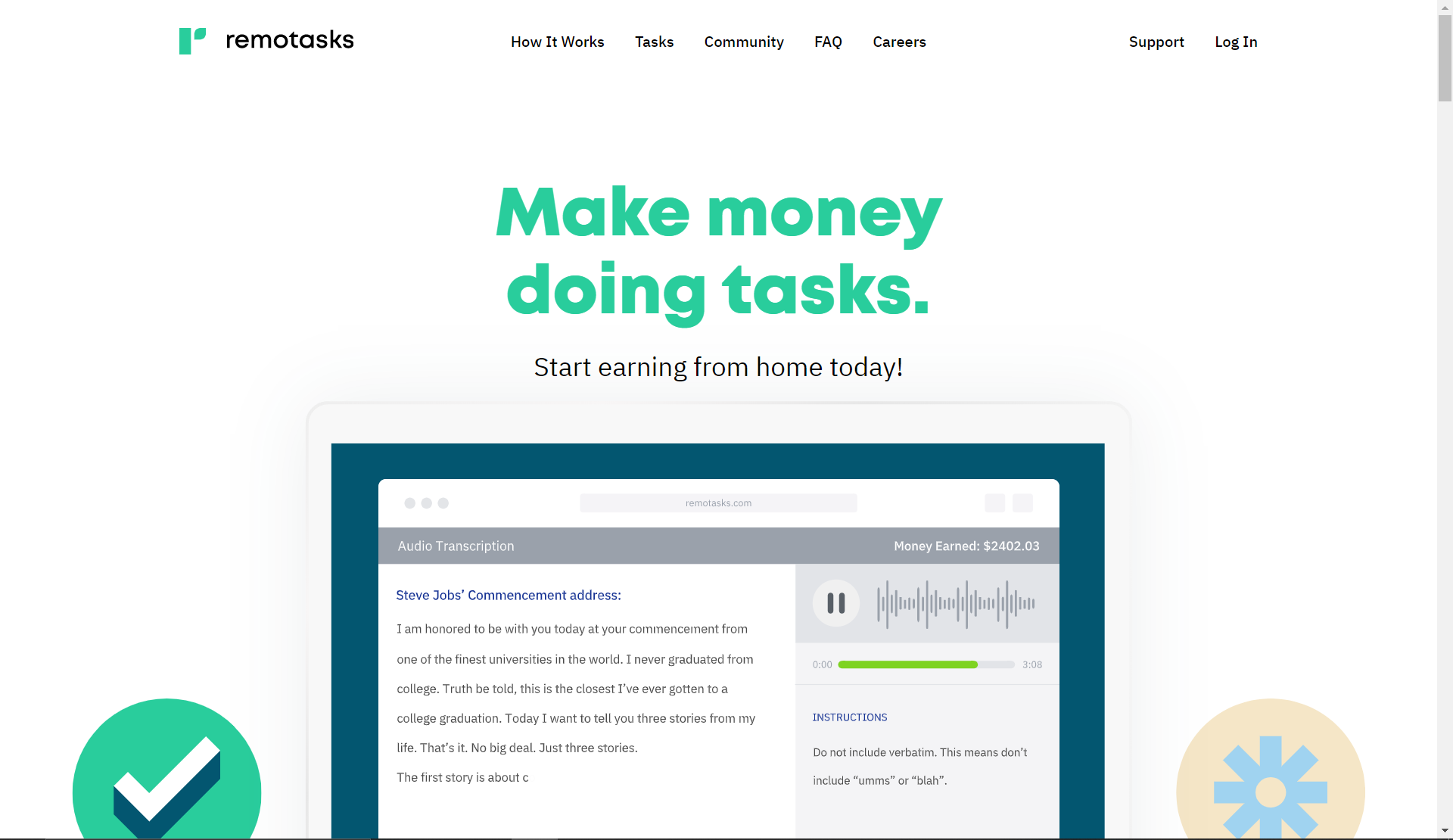 100. Remotasks
Remotasks is not an academic writing account.
It is a site run by the Company Scalar AI.
On remotasks your job will be to label data that is used to train artificial intelligence systems.
The most popular category of tasks is lidar. Lidar data is used to train self-driving cars.
Why have I Included Remotasks?
It is a brand new type of online work and there is no competition.
The company is also in serious need of freelancers. Your application will not get rejected.
The disadvantage of remotasks:
You have to take courses on Lidar and data labeling. You are allowed to complete tasks after you pass tests.
That said, the tests are free and not that hard.
How old is Remotasks? 3 years (The opportunity to make money here is still wide open)
How many people use Remotasks every month? 2,000,000
Kenyan Academic Writing Accounts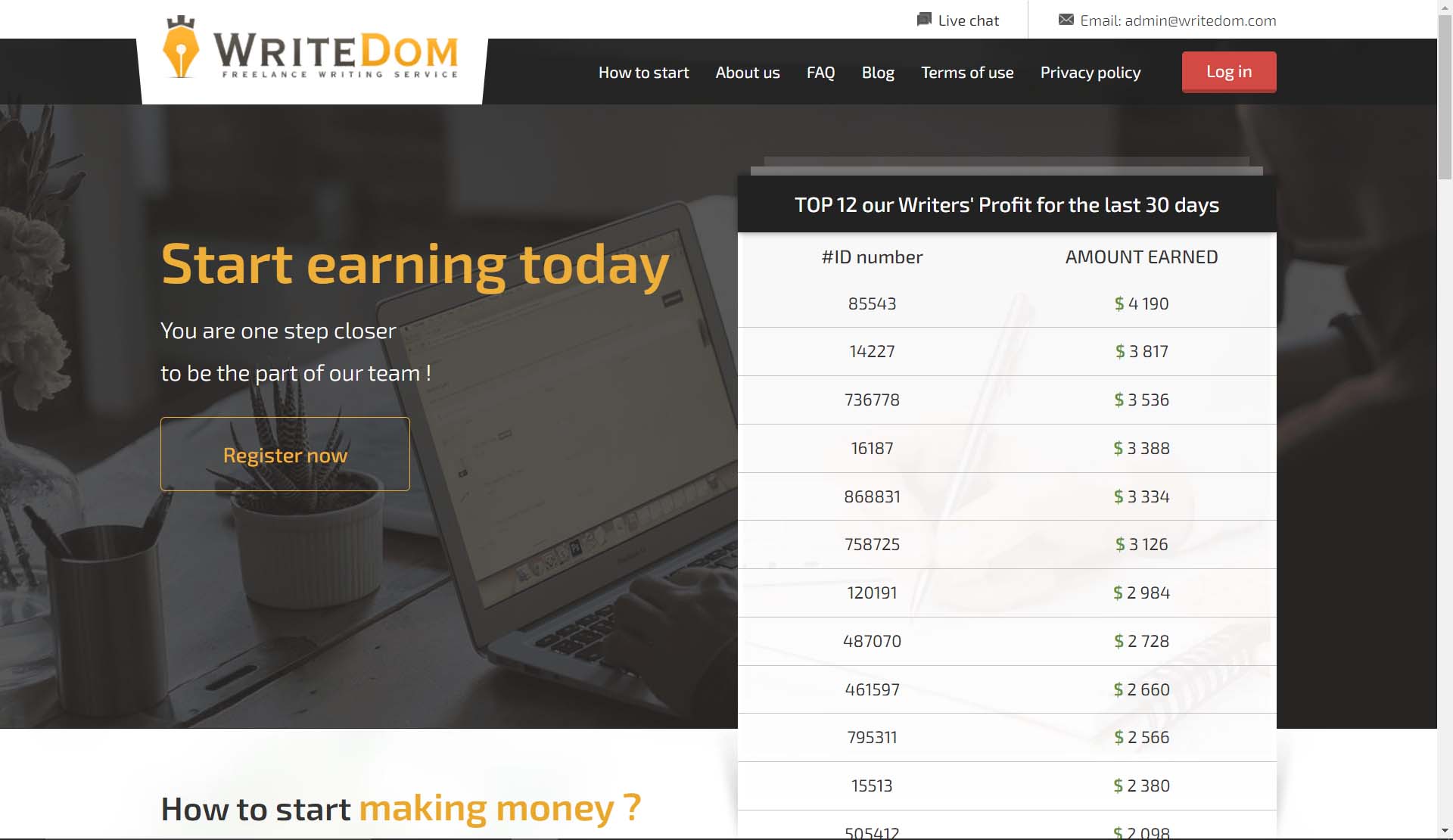 Most of these websites are mismanaged and I would not recommend them. Nonetheless, they can be useful if you have no alternatives.
101. Brainywriters.com
This site is no longer hiring as they have challenges getting work. At one point it had been closed as a result of no work.
Operational Since 2012
102. Writedom
This is one of the few local websites that is run well. The site is well maintained and they are constantly adding more clients.
103. Falconwriters.com
FalconWriters is also doing a good job. They have a professional site and they take good care of their writers. The only problem is that the pay is low. Falcon pays out a maximum CPP of $10.
Years in business: since 2014
104. Kenyawriting.com
This website tries to offer other services other than academic writing. This includes journalistic work and writing blog posts.
Established in 2013.
105. Brilliant Writings
BrilliantWritings is a relatively decent account. There is sufficient work during the high season. Brilliant writings will also pay you on time.
Brilliant Writing has been around since 2012.
Researchwritersden has work but pays poorly. The maximum CPP they offer is $3. The average is $2.5. This account is only suitable for beginners. The application process is direct.
Operational since 2015
107. Hamnic Solution
Part of a new brand of Kenyan sites that has what it takes to compete with the internationals.
It is definitely worth checking out.
Established in 2015
Other Online Writing Accounts
Apply to these Accounts only after you have tried all the others.
Why did I include them then?
They look professional and some may be hidden gems.
108. Homeworkmarket.me: A subsidiary of HomeWorkMarket
109. Ndigel.com
110. Homework1.com. (Started in 2014)
111. Assignment Geeks
113. Top Homework Helper
114. All Assignment Help
115. Custom Writing
116. FreshEssays
117. Academic Experts. Deals with law and finance papers only.
120. Acewriters.org
121. Academic writing.org
122. Powerpapers
123. Essay Hawk
124. Cheapest Essay
125. Academic Writer Experts.com
What to do With This Information
The goal of this list is to give you options. Go through the list applying to be a freelancer on as many academic writing sites as possible.
For more instructions check out our how to open an online writing account guide.
Do that and I guarantee you will get accepted as a writer in one of the platforms.
You can also use the list to research whether a specific academic writing account it worth buying or not. More on how to buy an account here.
What should I do if I can't find instructions on how to apply?
For the majority of the sites the 'apply to be a writer' sections is clearly visible.
Where the 'apply to be a writer' section is hidden we have made extra effort to link directly to the academic writer application section.
If you are having trouble finding the apply button, check the footer section (bottom) of the homepage.
If you still can't find the apply button, talk to the support team.
Are this all the Available Academic Writing Sites?
Of course not. There are hundreds if not thousands of academic writing accounts not listed in this post.
The above list is a curated list of the accounts that are worth your time.
Remember to sign up to our emailing list. We are working on an Academic Writing course that will help you take your Academic Writing income to the next level.