The default way to get Academic writing work is to open a writing account.
If you want to learn how to open an account then we have a course for that.
If you want to know which academic writing accounts are worth opening check out our list of 100+ academic writing accounts.
If you ask me, opening an academic writing account is a pretty outdated way of getting academic writing work.
Who is a Direct Client?
A direct client is a customer who wants an essay or an article written, who you are in direct contact with.
This is different from the traditional way of getting work via a platform such as Upwork or an academic writing account like Uvocorp.
Disadvantages of getting work from an Academic Writing Account:
Disadvantages of getting work from an Academic Writing Account:
You have no control. The guys who own the Academic Writing account could decide to kick you out. It happened to a friend of mine. The Academic writing account he was working for decided he had broken some obscure rule (Taking 3minutes instead of 2minutes before replying to clients). Just like that, he was out of work.
Getting work consistently is a never-ending battle. You are always in competition with other writers. You can never take it easy.
Getting Direct Clients eliminates all the disadvantages of working for a writing account
You get to keep all the profit. Yes! A direct client will pay you over 30$ per page.
You have absolute control over your Destination. You can bargain for higher prices. You can decide to stop working with a particular direct client. More importantly, you get to form a long-term relationship with your direct clients.
If your writing skills are on point, you will have more work than you know what to do with. Are you feeling like your Academic writing skills are not quite there yet? Brush up your skills by going over our free Fundamentals of Academic Writing Course.
Now that I have convinced you that having Direct clients is superior to working for an Academic writing account in every way, I know you have one question.
How do I get a direct client?
Sit back, relax, grab a cup of coffee. I am now going to show you 13 proven ways of getting direct clients.
1. The Quora Strategy
I am mentioning this strategy first because I have used it to successfully get direct clients. Plus, it is really simple.
First, what is Quora: Quora is a question-and-answer social media site. Anyone is free to ask and answer any questions on Quora.
The gist of the Quora Strategy: Look for questions that a client with academic writing work could potentially ask. These could be questions on Academic writing (such as what is the best academic writing platform?) or questions on common essays (such as what is the main theme in the book 1984 by George Orwell?)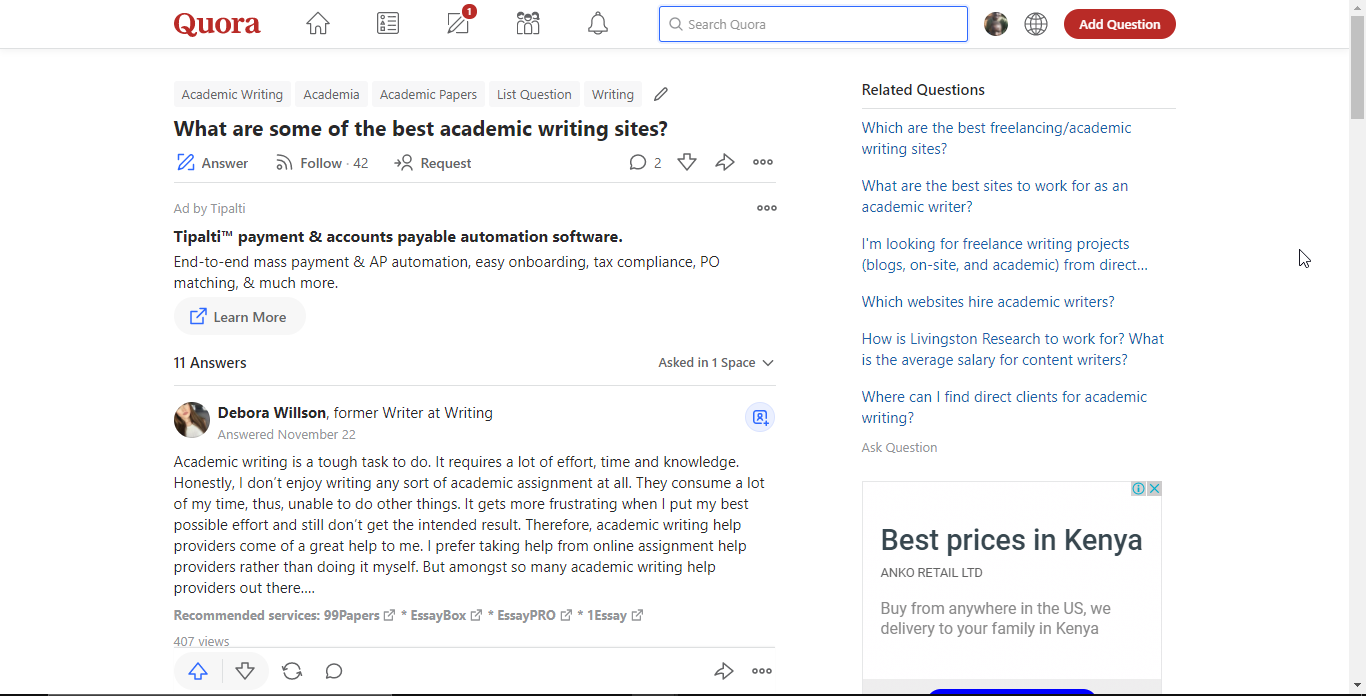 Answer the questions. At the end of your answer add your contact information or a link to your free websites.
For an even more in-depth discussion on how to get direct clients and how to open an Academic writing account. Check out our how to open an Academic writing account Course
2.Steal Direct Clients from Academic Writing accounts.
A long time ago when I was writing for Edusson, I ended up stealing 3 direct clients.
Exchanging your contact information with clients is illegal in all academic writing accounts. If you are caught exchanging contacts your account will get suspended.
So how do you steal clients without getting caught (Method 1)?
Be watchful, ever so often a client will include her contact information in the instructions. That is your opportunity.
Copy the contact information in a safe place.
Wait for a week or two to pass. This ensures the academic writing account doesn't link you back to the client. In two weeks-time the client will have been in touch with several writers.
Contact the client offering to write papers for them at a lower price.
Just like that, you have a direct client.
Stealing clients from Academic Writing Accounts without getting caught (Method 2)?
Method 2 is far riskier but it works. I will be creating a video demonstrating it shortly.
Subscribe to TheOnlinebillionaire Youtube Channel so that you don't miss out.
After you have completed your paper include you email address in any section of the paper.
In the chat area tell the client to check the section with your email address.
Wait for the client to get in touch with you.
To reduce risk of getting caught, include a note next to the email telling the client not to respond via the chart area but to instead email you
Further reduce rick by uploadig a different paper and deleting the one with your email.
I have successfully used method two to get two direct clients.
3.The LinkedIn way.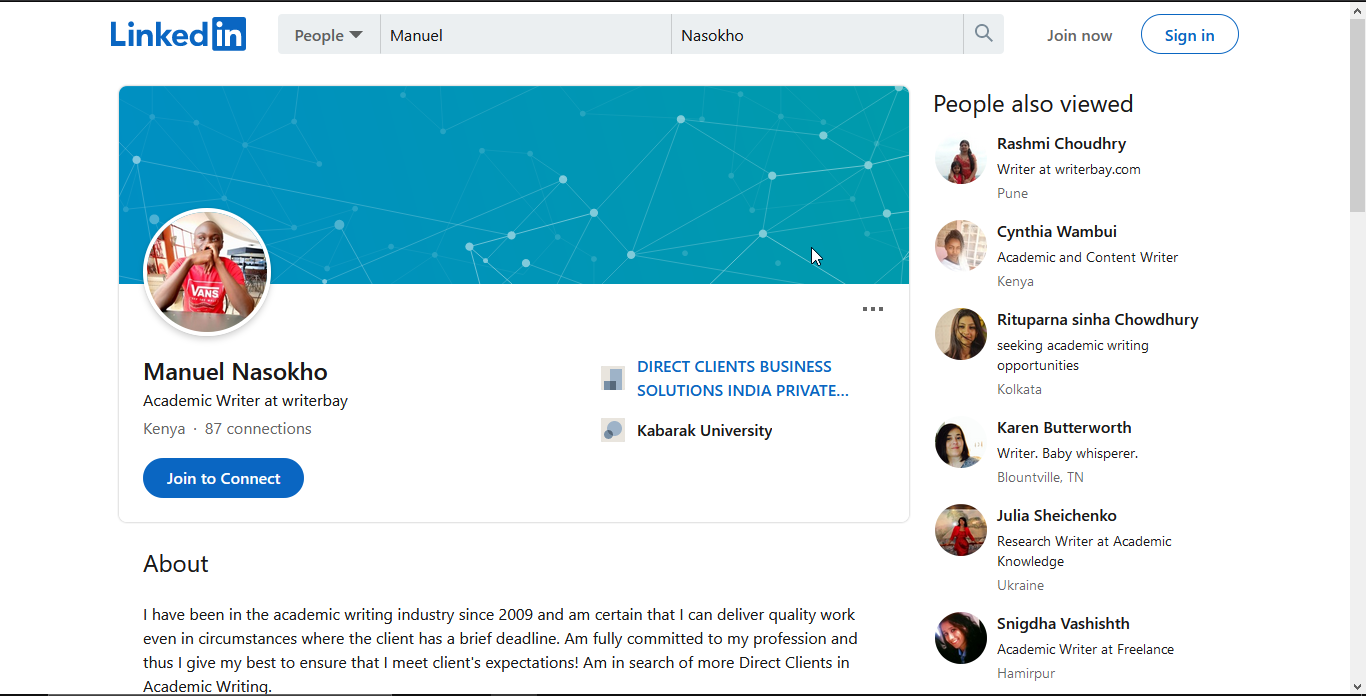 LinkedIn is a serious social media platform. People congregate here to post jobs, look for employees, and link up with industry experts.
To get direct clients via LinkedIn create a kickass linked profile. Example of a Kickass LinkedIn profile
How to Create a LinkedIn profile that will attract direct clients:
Make sure the information on your profile is tailored to potential academic writing clients.
Upload some of your best work. Clients love this.
Getting Work:
Network with other writers by joining writer groups. Fellow writers will refer clients to you if you form a good rapport with them.
Check out the jobs section of LinkedIn from time to time. You will find plenty of industry-specific writing jobs.
An Important Point on LinkedIn: LinkedIn is ideal for writers who can handle complex Research papers / Business articles. (I told you this was a serious social media platform.)
4.Look for Student Groups on Facebook.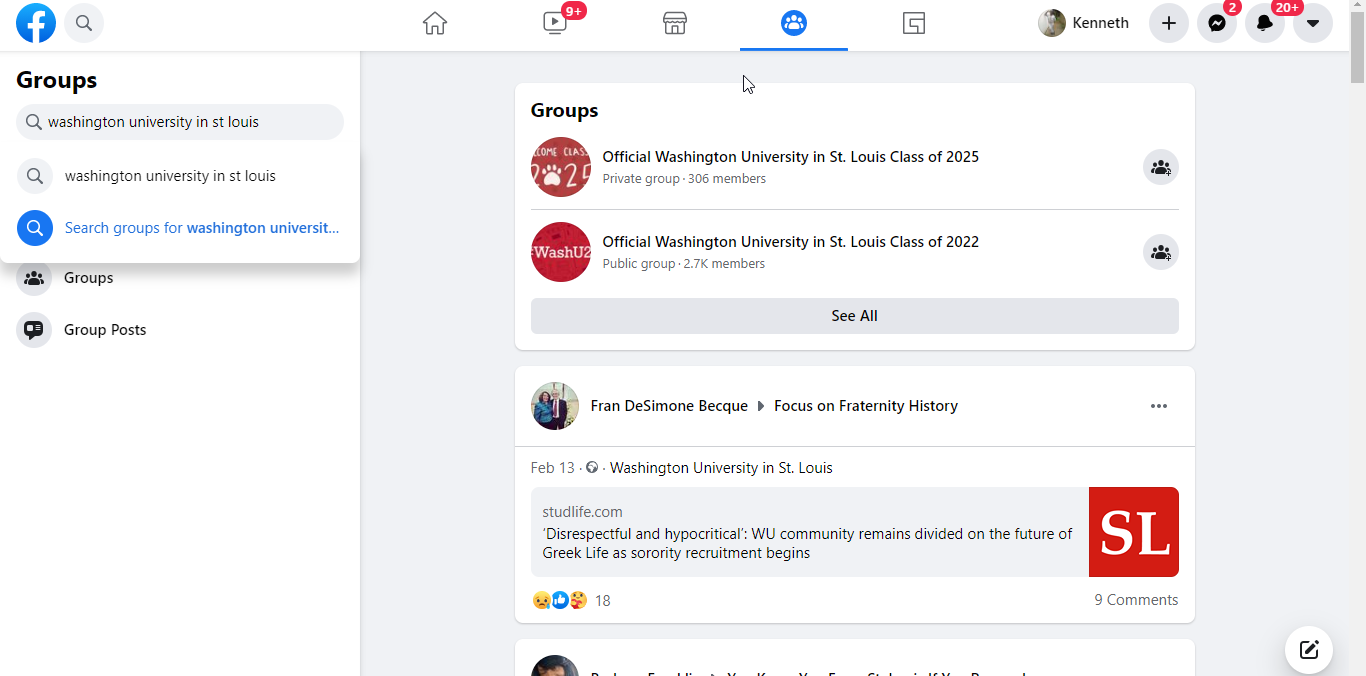 On the Facebook homepage, click on the Groups button.
Use the search button to look for groups with college students from the United States, Canada, or Australia.
Join the groups.
Establish credibility by posting interesting stuff (not necessarily Academic Writing related).
Sell your services to the students. Tell them you are willing to help anyone who is struggling with their assignment
It's that easy!
If you feel like taking this Facebook group strategy even further, purchase Facebook ads and target college-going students. Advertise to anyone who types the keywords tutor, online writing, etc…
Pro tip: To find lots of groups. Look for a list of colleges and find Facebook groups for each of the colleges.
5.Use Twitter Hashtags to get Direct Clients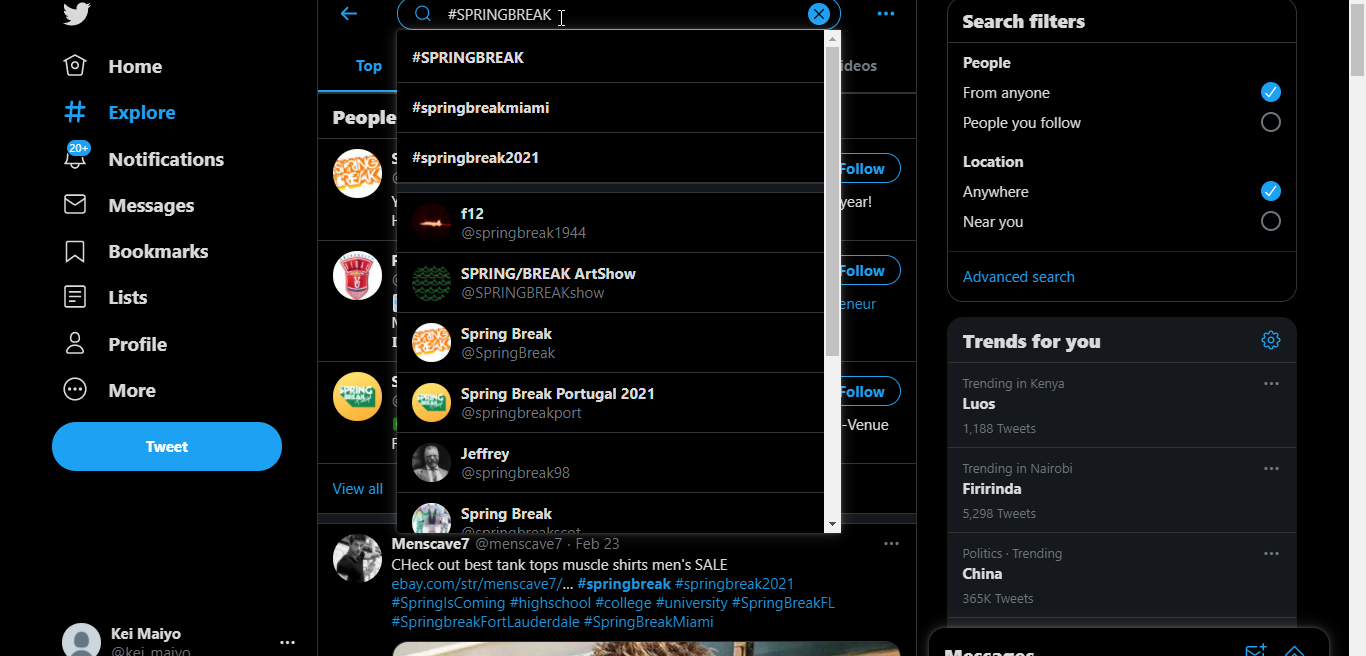 This strategy is especially ideal if you are already an active Twitter user.
Look for hashtags related to student/college stuff.
Example – #spring break.
#Spring break
Every early March, students in US colleges are given a break. Most use this break to go out partying. During this spring break
#spring break is always trending.
Join the hashtag by commenting and retweeting comments.
Identify potential direct clients and Direct Message (DM) them on Twitter.
In your message make a subtle pitch that you are willing to help them with their assignments.
Repeat for several hashtags until you have enough direct clients.
Pro tip: For a high success rate make sure potential clients are familiar with you before you send a direct message. To create familiarity: consistently tweet, retweet, and participate in trending hashtags.
6.Academic Writing Forums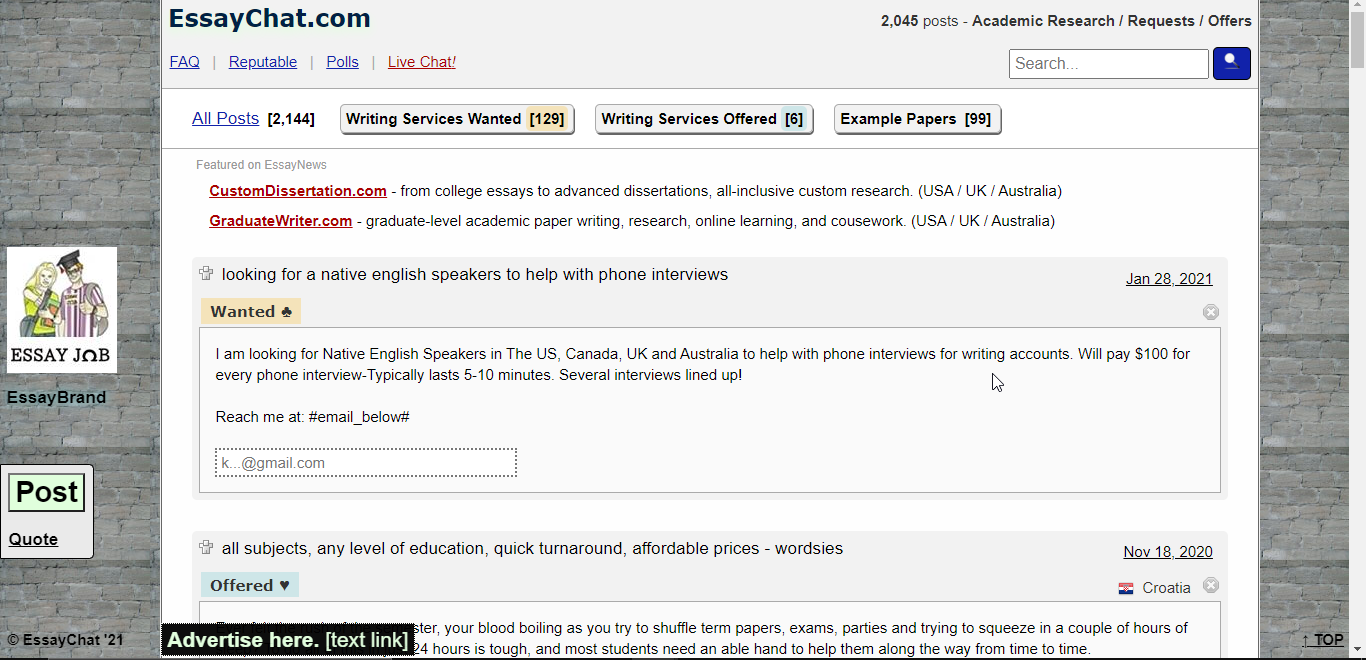 There are many forums where academic writers and students meet to discuss issues in the Academic writing field.
Such forums are awesome for building your credibility as an Academic writer and for getting academic writing work.
Best Academic Writing Forum for Getting Direct Clients: Essaychat.com
EssayChat is a Forum for both writers and clients. What makes it unique is that it has a job board where clients post work and their contact information (usually email).
Find a job you can handle on the job board and get in touch with the client.
Complete the task perfectly.
just like that you will have a long-term Direct client.
Other Academic Writing Forums: Essay Forum and Essay Scam
To be successful on EssayForum and EssayScam.org forums you have to establish credibility.
You establish credibility by becoming an active member of the forum. Answer questions, crack jokes and be a productive member of the community.
Now that you have established credibility, make sure your contact information is present in the forum.
Potential customers who come across the forum will find your answers interesting. They will get in touch with you, and potentially give you work.
Pro tip: Pay special attention to the posts where Academic Writing sites are reviewed. Potential direct clients will find these reviews on google. As you comment about the academic writing site in question, say how working with an independent writer like you is cheaper and better.
7.Non-Academic Writing Forums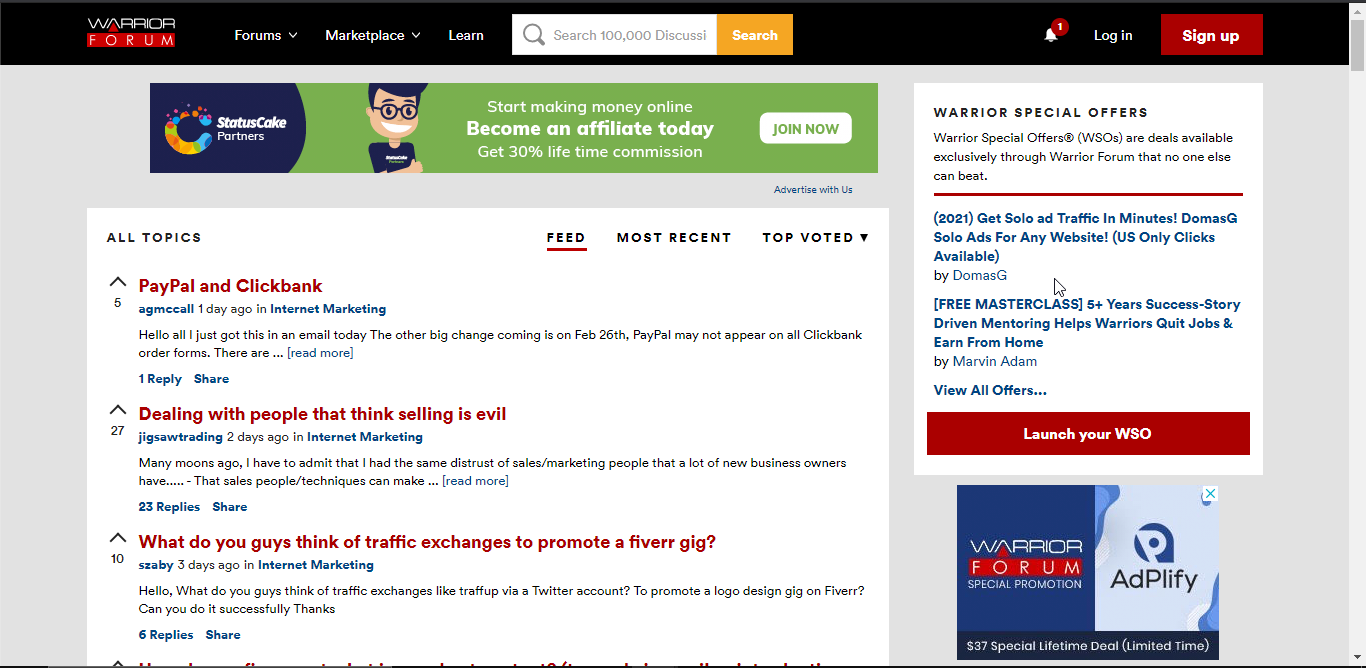 I know, I know you are interested in Academic writing work.
There is however no need to box yourself to academic writing alone.
There are many other lucrative types of writing.
Think copywriting and article writing.
In the forums below you will mostly find article writing and copywriting work. Once in a while, you may find Academic writing work.
Article writing and copywriting pay more but require more skills. If you are a skilled academic writer (more on how to become a skilled writer here), go ahead and find direct clients in the Forums below.
Warrior Forum: This forum has a jobs section with lots of direct clients looking for writers.
Affiliroma: A forum for people who want to start websites. You can easily get article writing work from such individuals.
Digital Point: Another website for individuals who want to start online businesses. You will find copywriting and article writing direct clients here easily.
Pro tip: The forums mentioned above are just the tip of the iceberg. To find more forums go to google. Search "Forum" + keyword. The keyword in this case could be academic writing, essay writing, etc.
8.Use Relatives and Friends who are Studying abroad to get direct clients.
The Primary clients for an academic writer like you are college students. If you have a relative or friend who is in college in the Us, UK, Canada, or Australia you my friend just hit the jackpot.
Tell this friend or relative to introduce you to clients who want help with their assignments. To sweeten the deal, promise to share 20% of the profit with him/her for a specific period e.g one year.
Remember all you need is one Direct client. The one Direct client will refer you to others.
9.Buy a direct client
Ideal if you know many other Academic Writers.
If you are new to the academic writing world consider joining Academic Writing Facebook Groups.
The first step is to form good relationships with fellow academic writers.
Ask your close academic writer friends if anyone has excess Direct clients, they can share with you.
If someone responds, you have yourself a direct client.
If no one responds, ask if anyone has a direct client, they are willing to sell.
Negotiate and buy the direct client.
Warning: Buying Direct clients is risky. You may end up buying a DC (Direct Client) who sends you no work. Buying a Direct Client should therefore be an option of last resort.
10.Find Direct clients from job boards.
Job boards are sites where employees pay to post jobs on a specific niche.
Few job boards are specific for academic writing. Most contain jobs on all the different types of writing.
If you decide to look for direct clients via job boards be flexible enough to write articles.
Popular job boards With Direct Clients:
Freelancewritersden job board.
Visit the job boards above, find writing work you can handle.
Communicate with the client and agree on the price.
Do good work.
You now have a direct client for life.
11.Post your Academic Writing Service on Craiglist
Craiglist is a popular online classified ads website.
Visit Craiglist and create an ad that shows you are a talented and awesome tutor ready to help any student.
For optimum results make sure your ads are shown in the developed countries (UK, Australia, Canada, United States).
Create a listing on Craiglist costs $5.
If you ask me, $5 is a bargain considering you can potentially get a direct client who will pay you thousands of dollars.
12.Start a blog
Warning: This method will probably take a long time (1 to 2 years long). It takes a long time for a blog to rank on google and get visitors.
The Plan: Start a blog that talks about something students would be interested in. It could be about essays, life on campus, etc.
Advertise your academic writing services to your blog visitors.
13.Start Your Own Academic Writing Site
For those with the guts to think big.
Think about it, what is an academic writing company? It is a website that links students who want help with their essays to writers who want money.
In this day and age creating a website is not that hard. Visit YouTube and learn how to create a WordPress site.
Creating a successful academic writing account is not easy. You will have lots of competition.
To become successful, you might have to spend money to buy Google AdWords and Facebook ads.
What Next: Pick one of the above 13 strategies and stick with it. You will have direct clients in no time.
Important Resources
New to academic Writing? Check out our Free academic Writing Course.
Want to open an Academic Writing account? Check out our How to Open an Academic Writing Account course.
Want to increase your productivity as a writer tenfold (10X)? Check out our Productivity Pack: 10X your Academic Writing Income or get your Money Back Course.