I have wasted a huge chunk of my time opening and managing stupid accounts that pay peanuts and have no work.
Take the case of my first account freelanscet.com (It collapsed two years ago). I opened it because a friend suggested it was easy to open.
What did I get for all my trouble?
An account with a CPP (Cost Per Page) of 2 dollars.
A few orders here and there and zero orders during the low season.
Learn from my mistakes, Open or Buy only the Best Academic Writing Accounts
I don't want you to repeat my mistake. There are only 13 accounts worth owning. The rest are garbage.
How the Top 10 Academic Writing Accounts were Chosen
To select the top 10 accounts, I started from a list of 125 academic writing accounts (link). I then ruthlessly eliminated 115 accounts to remain with just 10.
Okay, maybe not all 115. In addition to the top 10 accounts, there are 3 noteworthy mentions at the end.
The criterion used for elimination:
Below is a list of ten best and two bonus online writing accounts worth opening categorized into two that are hard to open and eight that can be opened with average effort.
Hard to Open Top Academic Writing Accounts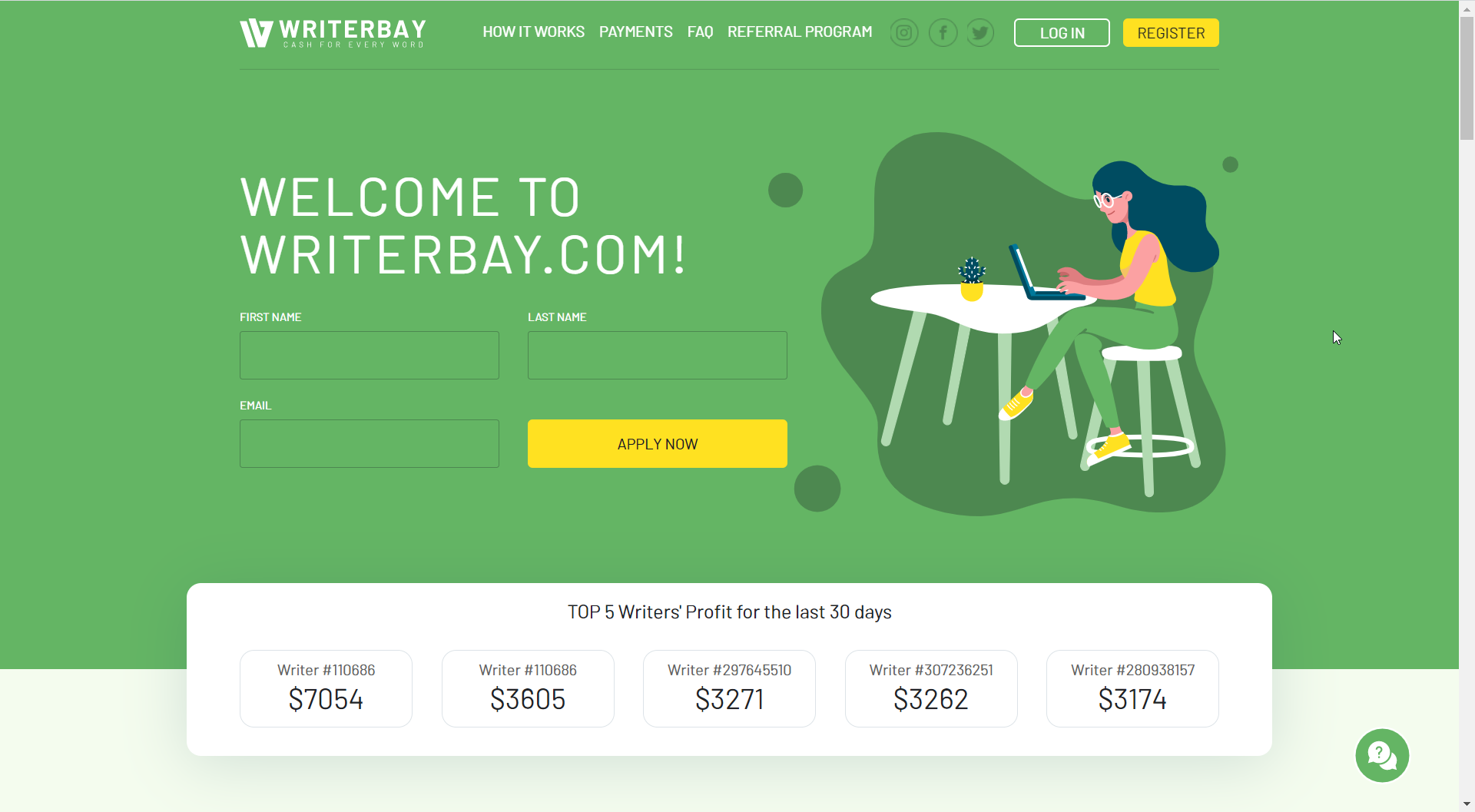 *Both Uvocorp and Writerbay are take accounts.
Uvocorp has the highest per page payment of any academic writing account. Most academic writing accounts will promise to pay up to $30/ page only to pay an average of $4 per page.
Uvocorp promises to pay between $15 and $26/ page and actually pays an average of $20 per page.
With an average monthly visit of 250,000, there is always more than enough work.
Challenges:
More on the high and low seasons in Academic Writing.
Writerbay is second to Uvocorp(link) in pay and amount of work. On average, expect an average pay of $10/page.
Unlike Uvocorp, Writerbay registration is always open. Although it is difficult to pass the Essay test, it is worth trying.
If you persist long enough, I am pretty sure you will eventually become the proud owner of a Writerbay account. Find out more on how to open an academic writing account.
Writing Accounts that Can be Opened with Enough Determination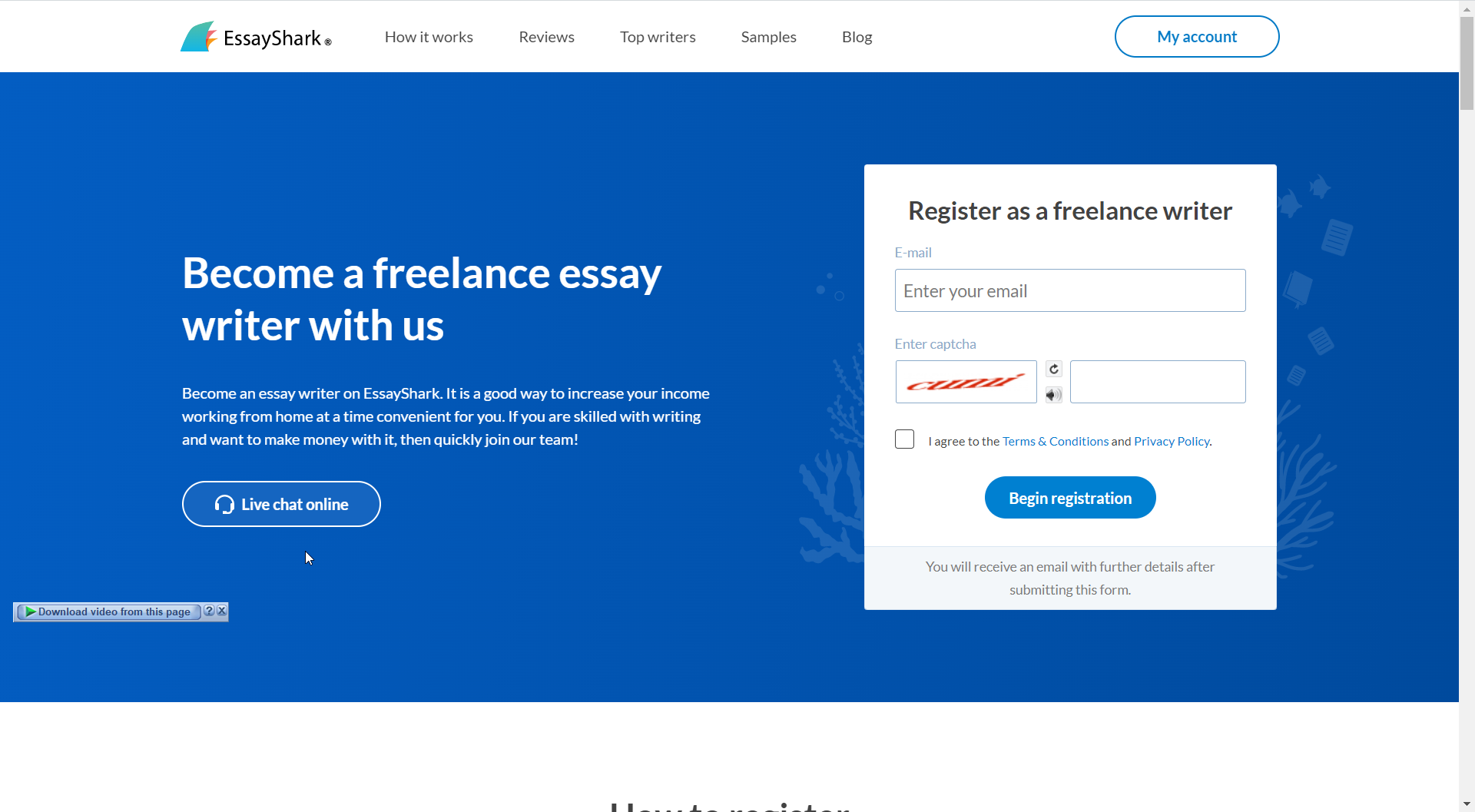 These are your average accounts.
They have a decent amount of work.
The pay is not too high and not too low (Pay ranges between $4 – $11 / page).
More importantly, they can be opened if you have a decent strategy and you know what you are doing.
*Essayshark, Edusson, EssayPro, and ProficientWriters are bid accounts.
Read more on the difference between bid and take accounts

A Note on Affiliate sites:
Essayshark Affiliates
Essayshark is a stable bid account with decent pay. The minimum amount per page they will pay you is $5.
On average, the account gets 360,000 visits per month. As such, you are guaranteed never to miss work.
Edusson Affiliates
Another highly-regarded bid account. I have had an Edusson account for some time now. They value their writers. If you write awesome work they will never bother you.
The minimum pay per page is $4. For urgent orders, the pay per page can go as high as $15.
I know writers who swear by EssayPro. It is a bid account that heavily rewards writers who consistently put out good work.
They have recently changed their application process requiring financial payment to verify your identity. This makes it harder to open the account. That said, Essaypro can still be opened.
A unique bid account. Instead of bidding to the customer, you bid to the support team.
Proficientwriters has more writers than work. As such, expect to bid a lot before you get an order.
Why is Proficientwriters on this list?
It pays well. I used to own a Proficientwriters account and it was possible to earn as much as $30 per page on technical orders.
*LivingstonResearch and AcademiaResearch are take accounts.
Take accounts are wonderful. You don't have to spend your time sweet-talking customers or the support team. You just take the available orders and start working on them.
LivingstonResearch is the preferred take account among writers after Uvocorp and Writerbay.
Unlike Uvocorp and Writerbay LivingstonResearch can actually be opened.
Another popular take account that is always looking for new writers. They pay over $4 and as you climb up the rank you get access to more work.
*StudyPool and Coursehero are tutor-based accounts.
Not your conventional academic writing account. Apart from writing papers you answer student questions and explain concepts to them.
Of all the academic writing accounts, it has the second-highest number of users (600,000 visitors).
It is also relatively easy to open.
Remember to bid patiently and don't give up if you don't initially get assigned orders. The more you bid the higher your chances of getting orders.
It has the highest number of users at 30million / month.
A tutor-based account where you answer student questions and get paid $2-$4/month.
It also sells study resources. Many writers use these resources to make their writing faster.
Noteworthy Mentions / Academic Writing Account that Almost made it
Three other accounts almost made it to the top 10 list. Consider them as you attempt to open or purchase an account.
*Simpletense, Writerslab, and Writershub are take account.
A premium academic writing account that is up there with Uvocorp and Writerbay. It is mainly focused on Chinese customers.
Problems:
It pays well though, and sometimes just one week is enough to recoup your investment.
Now that I think about it it has been long since I tried the Simpletense one-week get rich quick scheme. Maybe I should try it out.
An established take account with decent pay.
Problem:
It has less work compared to LivingstonResearch and Academia research.
Another take account.
They have plenty of work with over 150,000 visitors per month.
Problem:
It is Philippine-based and as such the pay is low.
They pay as low as $2/page for some orders.
Conclusion
Did I miss out on any account you think should be on the top 10? Tell me about it in the comment section below.
Do you want a more complete list of all the academic writing accounts including the useless ones? Check out our list of 125 academic writing accounts.
We are currently working on an academic writing course that will teach you (1) the principles of academic writing (2) how to open an academic writing account. Subscribe to our email list so you don't miss out.